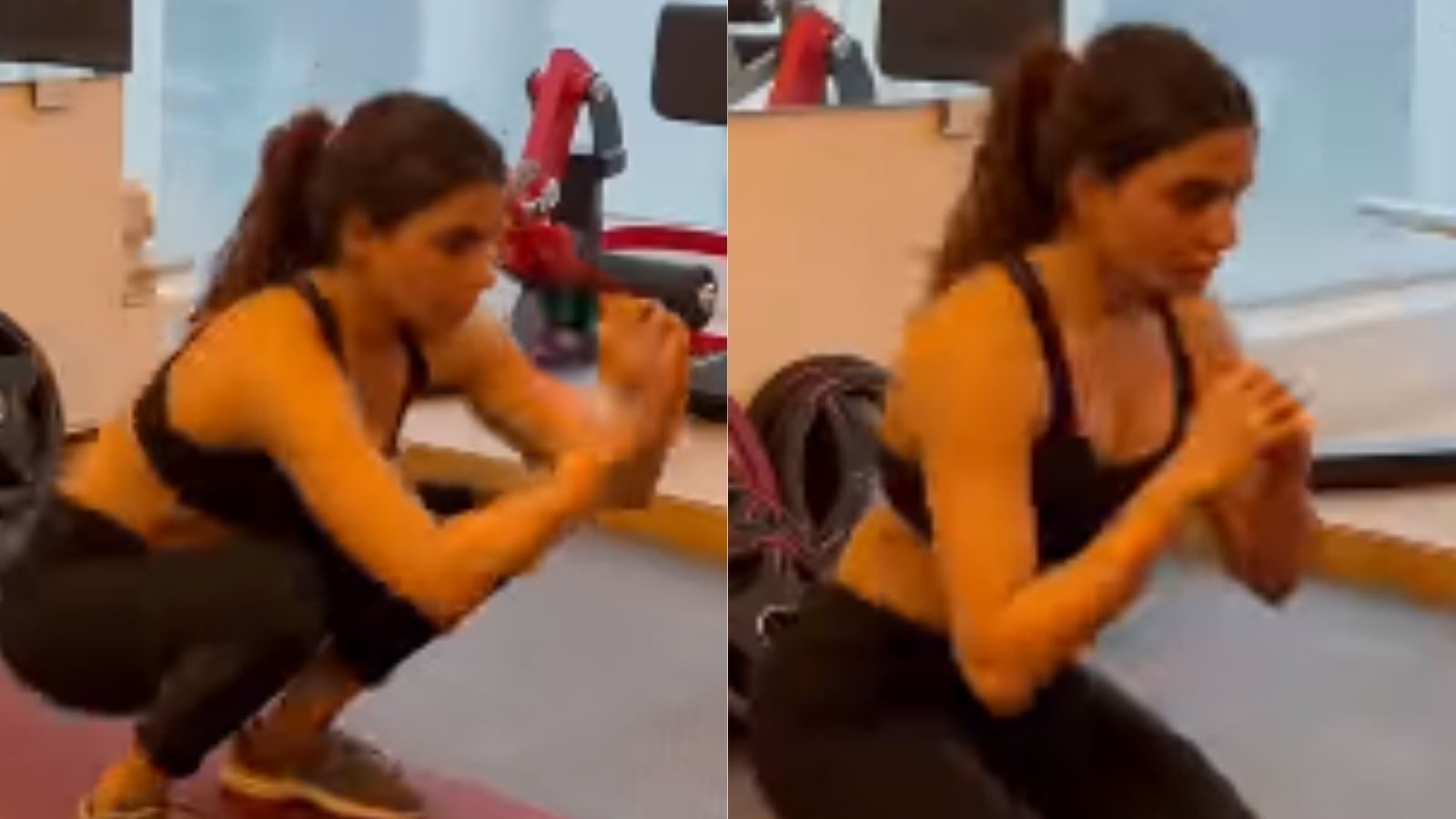 Actress Samantha, who made people crazy by showing bold acts in Allu Arjun starrer film 'Pushpa', takes special care of her fitness at the age of 34. To get fitness like her (Samantha Fitness Video), many times fans also ask her for tips. In such a situation, a workout video of her has surfaced on social media, in which she can be seen working hard in the gym. Her video is going viral.
Along with sharing her workout video, Samantha has also given a challenge to the fans. Actually, in the video, the actress can be seen doing levelup exercises without any equipment. It takes hard work. She was given this challenge by her gym trainer, which the actress did with great effort and has challenged the fans too. Now it has to be seen whether the fans are able to do it or not, along with this, how many people accept their challenge. This video of Samantha has got more than 8 lakh likes till the time of writing the news. Social media users are not tired of praising her.
Along with sharing the video, the actress has also written the caption, 'Let's start 2022 with a bang. Level up challenge with no equipment and felt the burn. When my trainer challenged me. I challenge all of you… let's do it…' Only after sharing this video of her, many stars like actress Kiara Advani commented on her post. At the same time, the fans also did not hold back from praising her.
Samantha will be seen in 'Shakuntalam'
Let us tell you that Samantha performed on item number 'Oo Antava Oo' in Allu Arjun and Rashmika Mandanna's film 'Pushpa the Rise'. In this, the actress gave a brilliant performance. She had made millions of fans crazy with her style. This song of her proved to be a blockbuster. Now after this song, the actress will be seen in the film 'Shaakuntalam'. Its fans are also very excited.