[ad_1]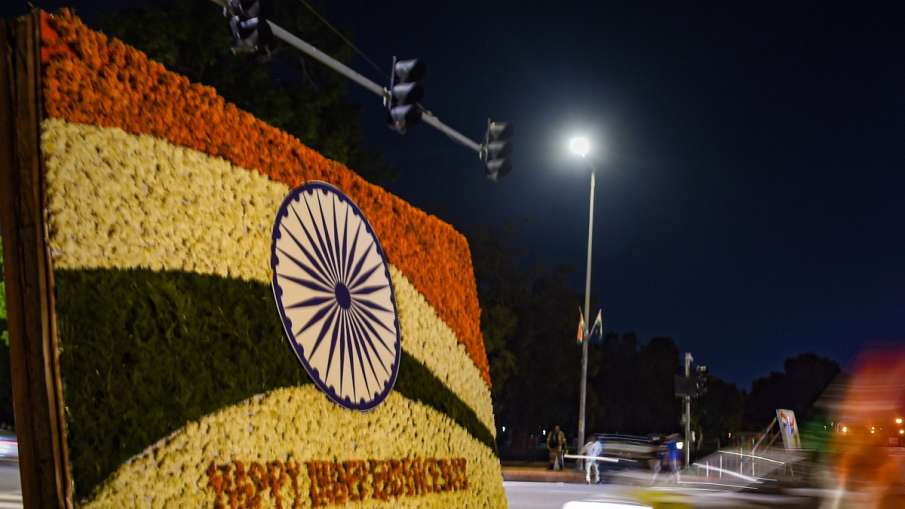 Indore. Preparations are underway to celebrate 75th Independence Day across the country with full enthusiasm on 15th August. But you may be surprised to know that in the famous Pashupatinath temple of Mandsaur city of Madhya Pradesh, the annual festival of independence was celebrated on Saturday, eight days before this date.
Actually, Independence Day is celebrated on the basis of Hindu calendar in this ancient Shiva temple situated on the banks of Shivna river in Mandsaur, about 250 km from Indore. This unique tradition is going on for the last 36 years.
Umesh Joshi, president of 'Jyotish and Ritual Council', an organization of priests and hosts of Pashupatinath temple, told news agency 'Bhasha' over the phone, "When the country became independent from the British rule on August 15, 1947, according to the Hindu calendar, the month of Shravan was It was the Chaturdashi of Krishna Paksha. Therefore, Independence Day is celebrated every year in Pashupatinath temple by performing special poojas on this date.
He told, "This time Shravan Krishna Chaturdashi fell today (Saturday) and we celebrated Independence Day as per our tradition at Pashupatinath temple. However, in view of the prevention from Kovid-19, only five priests were called on this occasion who made special Ashtmukhi Shivling. Make up and worship."
Joshi told that during the Independence Day program at Pashupatinath temple, Shivling was anointed with the water of Durva (special type of grass used in worship) and prayers were offered for the prosperity and security of the country. He said that the tradition of celebrating Independence Day on Shravan Krishna Chaturdashi in Pashupatinath temple of Mandsaur is continuing since 1985.
[ad_2]