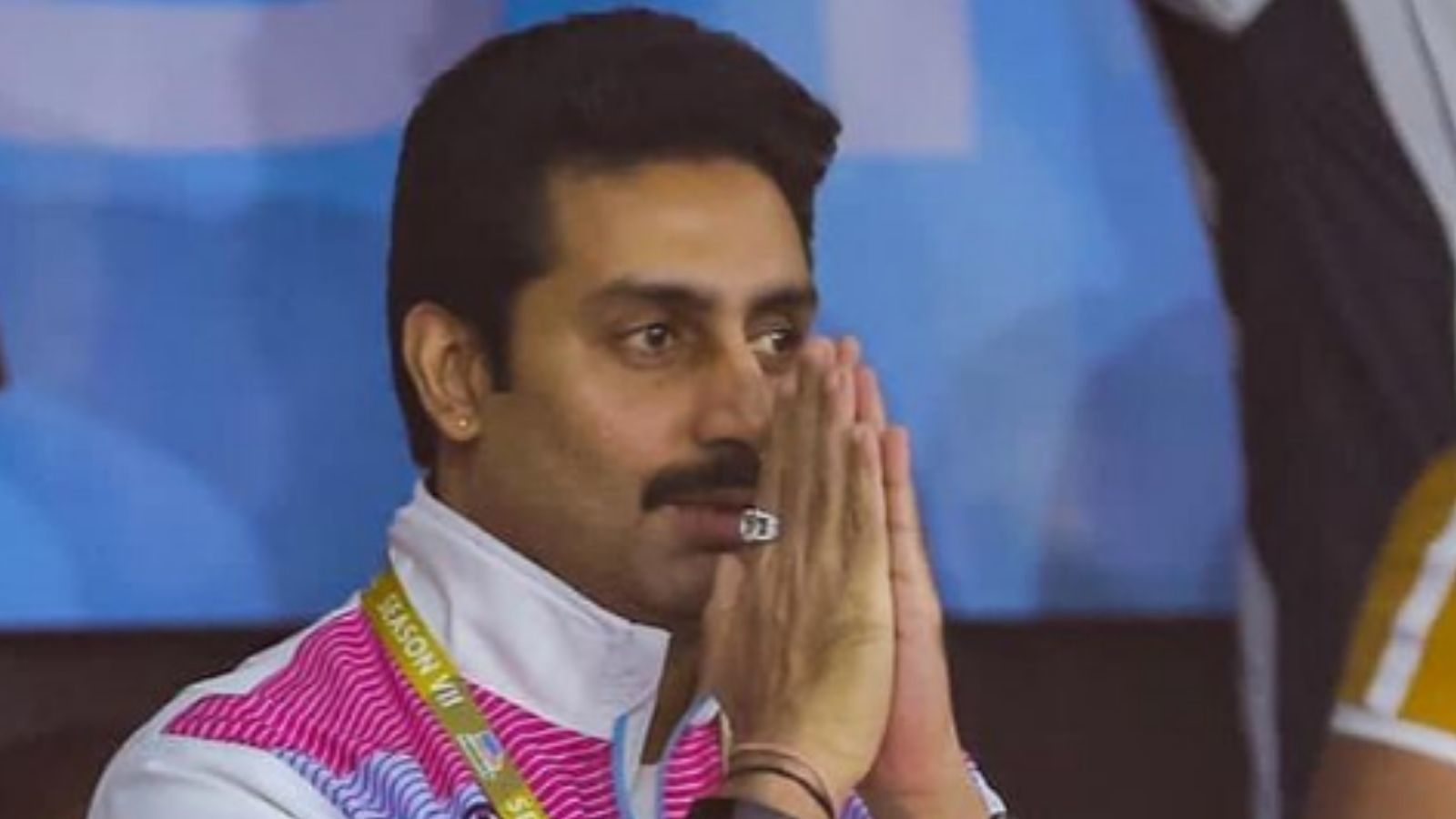 Abhishek Bachchan is such an actor whose fate can make anyone angry. Junior Bachchan, son of century megastar Amitabh Bachchan and veteran actress Jaya Bachchan, was born on 5 February 1976 (Happy Birthday Abhishek Bachchan) in Mumbai. Big B's happiness knew no bounds on the birth of his son. Abhishek, the obedient son of the parents, may be related to the veteran family of the film industry, but he had to struggle a lot to get the debut film, you will be surprised to know that but this truth was told by Abhishek himself.
Abhishek Bachchan wanted to become LIC agent
Amitabh Bachchan may be a big name of the film industry but it is not that Abhishek Bachchan got films very easily. He has struggled a lot to get work in films. Very few people would know that Junior Bachchan, who was very calm, wanted to become an LIC agent before appearing in films, but it is only what luck accepts. Before telling about Abhishek's film journey, let us tell you some such qualities of the actor which you have hardly heard.
Characteristics of Abhishek Bachchan
Abhishek Bachchan is also the owner of a great voice like his father. Playback singer Abhishek gave his voice in the film 'Bluffmaster'. Apart from this, he was fond of dancing since childhood. It is said that Abhishek is behind the dance of Amitabh Bachchan's film 'Don' which is discussed even today. The reason for the dance step Abhishek of Amitabh's iconic song 'Khaike Paan Banaras Wala' became spectacular. If media reports are to be believed, in childhood, he used to do such dance steps in sports, which Amitabh remembered. He used it in his film.
Abhishek Bachchan's debut film 'Refugee'
Abhishek Bachchan made his debut in the year 2000 with the film 'Refugee'. The first film actress to do with him in this film was Kareena Kapoor. There were stars of two big film families in this film. In a conversation with Rolling Stone India on the completion of 21 years in the industry, Abhishek admitted that he has faced a lot of difficulties in the 21-year-old's journey.
It took 2 years to get the first film
Abhishek Bachchan himself said that it took him 2 years to get the job in the film 'Refugee'. Junior B further said, 'Many people believe that if I am the son of Amitabh Bachchan, then people must have been in line for me for 24 hours. But it is not like that at all. Before making my debut, I went to every director and talked to them. However, he refused to work with me.
Aishwarya married actor Abhishek Bachchan in the year 2007. Photo credit Instagram/@aishwaryaaraibachchan)
Abhishek Bachchan does lesser films but does brilliantly. Abhishek was married to Bollywood's beautiful actress Aishwarya Rai in 2007. The couple has a daughter Aaradhya Bachchan.