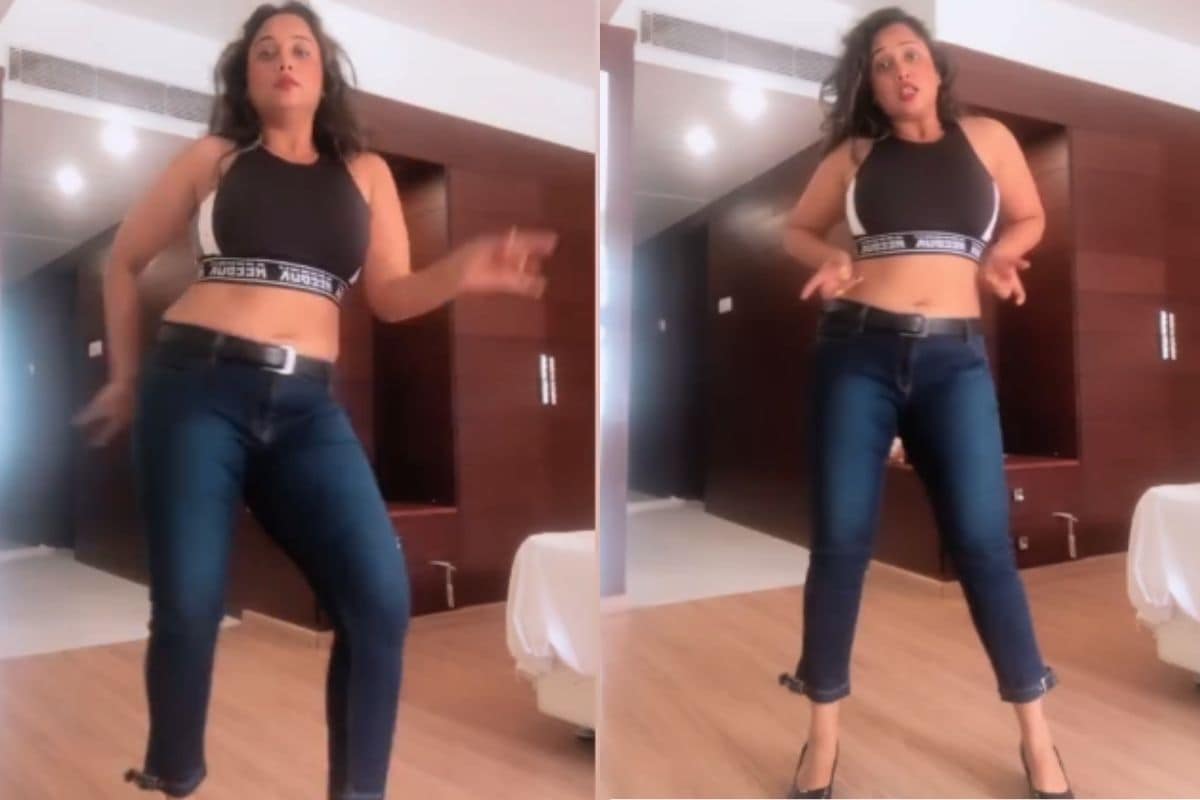 Rani Chatterjee has posted a dance video of her on Instagram which is becoming increasingly viral. In this Instagram reel, Rani is doing a tremendous dance on the song 'Paani-Paani' by Bollywood actress Jacqueline Fernandez. Watch Video…
Rani Chatterjee, the bold and beautiful actress of Bhojpuri cinema, makes people crazy with her style. Rani's hot and captivating style steals the hearts of her fans. Rani is a famous actress of Bhojpuri and is also quite famous on social media. Fans are very fond of his scintillating dance moves.
Many dance videos of Rani Chatterjee keep on going viral. In this episode, her latest video has surfaced in which she is grabbing everyone's attention with her performances on Badshah and Jacqueline Fernandez's latest release song Paani-Paani Song.
Rani Chatterjee maintains a huge fan following on social media. A lot of comments are also coming on this video of Rani. His modern style in the song is being liked by the fans. Rani is flaunting her toned body by wearing a sports bra in it. A user has commented and wrote, 'Oops Teri Ada'. At the same time, another user is praising her fitness. . Let me tell you, this is not the first video of Rani which has become popular among the fans. Earlier, his 'Shaadi Ka Khayal' video was also well-liked.
Recently news came out that famous singer Gunjan Singh and Bhojpuri queen Rani Chatterjee have completed the shooting of 5 Bhojpuri songs together. Soon both will be seen rocking the Bhojpuri music industry.