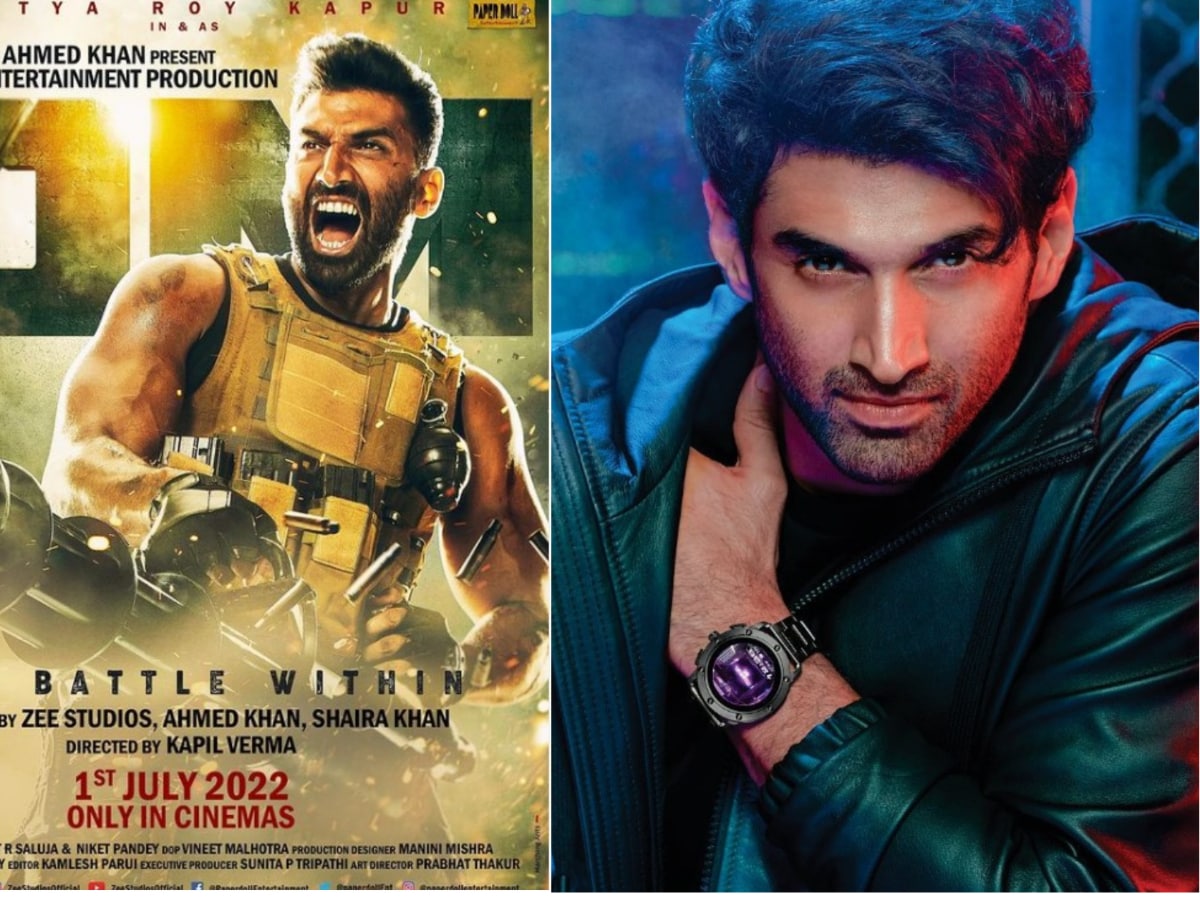 Bollywood actor Aditya Roy Kapur has been in news for his much awaited action thriller film Om: The Battle Within. Aditya is promoting his film fiercely these days. Meanwhile, he told why he decided to do 'Om: The Battle Within'.
'OM: The Battle Within' is directed by Kapil Verma. Apart from Aditya Roy Kapur and Sanjana Sanghi in the film, Jackie Shroff, Ashutosh Rana and Prakash Raj are in the lead roles. It is produced by Zee Studios, Shayra Khan and Ahmed Khan. The film is all set to release on July 1, 2022.
Selected film because of emotional touch
Recently, in an interview with ETimes, Aditya revealed his first reaction after hearing the narration of the film. The actor said, "It was the story of Om that excited me the most. I have always believed that every film should have its fundamentals. In such a situation, I felt that Om had a lot for this. I only listened to the story for 20-30 minutes. I was immediately struck by the emotionality of the film and the subject during the first narration."
Very excited for the film
He further added, "I believe that action films which are not attached to a certain emotion and desire of a character, are just action films for that. The story of Om has a lot of cosmic flesh on his bone. This got me excited. Yes it is a fact that Ahmed Khan and our director Kapil Verma have done many action films in their career and now I am also very excited for it.
The story of the film is amazing
For your information, let us tell you that the shooting of 'OM The Battle Within' started in December 2020 itself, but due to Covid, the work was affected and the shooting was stopped. Now this film is ready for release. The trailer of the film and many songs have been released, on which there is a good response from the audience. It was shown in the trailer that the story of the film was shown revolving around a soldier i.e. Om, who puts his life on the line to complete his mission.