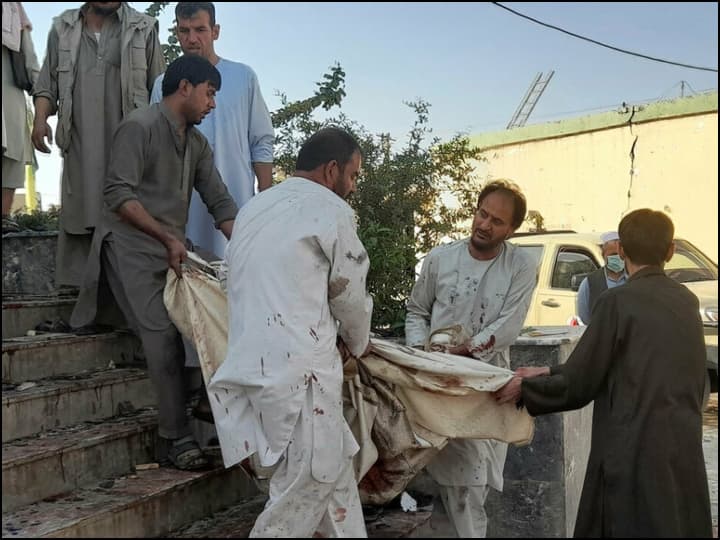 Afghanistan Bomb Blast: There has been a huge bomb blast in a Shia mosque in Kunduz, Afghanistan. At least 50 people have died in the blast at the mosque in Kunduz. AFP news agency gave this information quoting hospital sources. Let us tell you that recently there was a bomb blast on the door of the mosque in Kabul, in which at least five Afghan civilians were killed.
Tulu News of Afghanistan has informed that the blast took place in Syed Abad area of ​​Kunduz. The blast happened during Friday prayers. Zabiullah Mujahid, deputy minister for information and culture, confirmed the blast to Tulu News. "This afternoon, a Shia mosque was targeted in the Khanabad Bandar area of ​​Kunduz. Many people of our country have been martyred and many have been injured," he said.
More than 300 people were offering Namaz
Local security officials say that more than 300 people had gathered in the mosque for prayers when the blast took place. According to Tulu News, eyewitnesses say that more than 100 people have died and injured in this bombing.
Recently there was an explosion in the mosque in Kabul
Recently there was a bomb blast targeting the Idgah Mosque in Kabul. Prayers were being organized in the mosque in memory of the mother of Taliban spokesman Zabiullah Mujahid. The Mujahid later tweeted and claimed that several civilians were killed in the attack. Taliban spokesman Bilal Qari told the Associated Press that Taliban fighters were not harmed in the attack. The civilians killed in the attack were standing outside the door of the mosque.