[ad_1]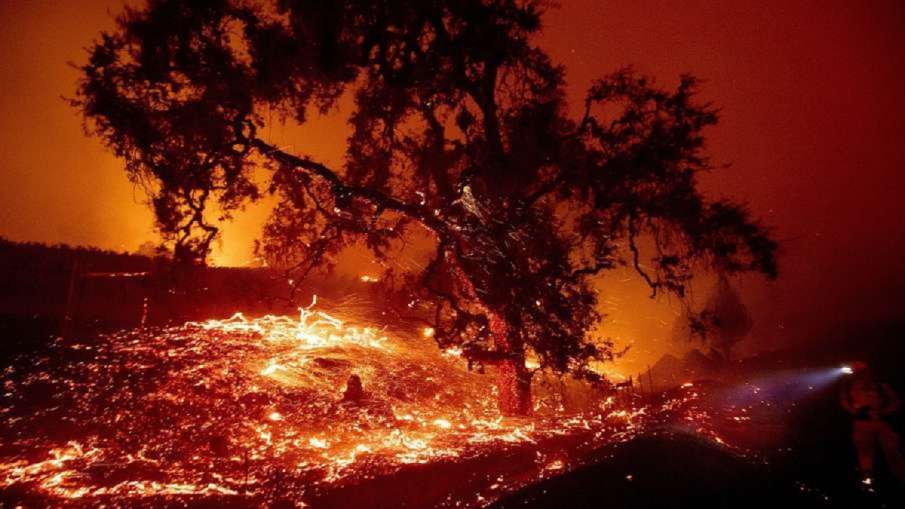 Greenville (USA): Three weeks of wildfires in a mountainous region of northern California have wreaked havoc in the historic city, burning down several homes and forcing hundreds of people to leave their homes. On Wednesday, wildfires spread through the northern Sierra Nevada community in Greenville due to strong winds. Many other major sites of the city including a gas station, cathedral, hotel, museum, bar were hit by it. Some of the wooden buildings here were more than 100 years old.
Plumas County Supervisor Kevin Goss wrote on Facebook: "The fire has devastated the entire city. Our historic buildings, families' homes, small business establishments and our children's schools have been gutted." Plumas County Sheriff Tom Johnso said more than 100 homes were destroyed, as well as commercial establishments. "Whatever has happened there is causing me great pain," he said.
"We lost Greenville tonight," said US Congressman and Representative for the Territory, Doug LaMalfa. There are no words to say." After the fire spread to the north and west on Wednesday, the Plumas County sheriff issued an online warning to the people of the area. About 800 people live here. He had said, "You are in great danger, get out of here as soon as possible." There is no news of any casualty due to the fire so far.
[ad_2]