[ad_1]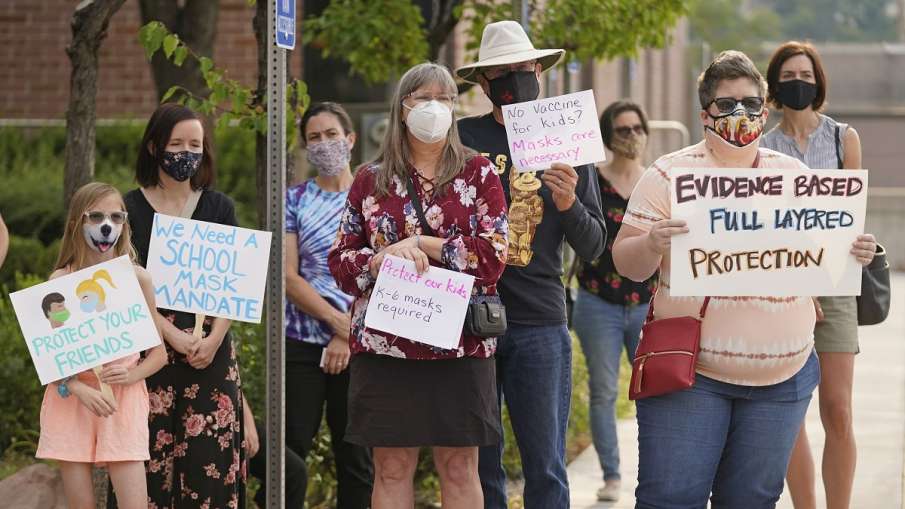 Baltimore. On average, one lakh new cases of Covid-19 are being reported in the US every day, which is more than the cases that reached the peak in winter. It shows how fast the delta form of the virus has spread across the country. On an average, 11,000 cases are being reported every day in the country since the end of June. Now this number has increased to 1,07,143.
It took nearly nine months for the US to cross the 100,000 average cases mark. By the beginning of January, the cases had reached around 250,000. Cases have risen despite more than 70 percent of the adult population being vaccinated. The virus is spreading rapidly among people who have not been vaccinated.
In the southern US, hospitals in Florida, Louisiana and Mississippi are flooded with patients. Rochelle Walensky, director of the Centers for Disease Control and Prevention, told CNN this week, "Our models show that if we don't vaccinate people, there could be hundreds of thousands of cases a day that peaked in January." cases are equal.
The number of patients admitted in the hospital has increased tremendously and it has become difficult for the patients to get beds in many hospitals. Officials in Houston said the new wave of COVID-19 has nearly overwhelmed local health care systems, forcing some patients to be admitted to out-of-town hospitals.
Houston Department of Health and EMS medical director Dr. David Perse said some ambulances waited for hours at Houston area hospitals to drop patients because there were no beds available. Missouri Governor Mike Parson announced Friday that 30 ambulances and more than 60 medical workers will be deployed across the state to move COVID-19 patients to other areas if nearby hospitals fill up.
[ad_2]