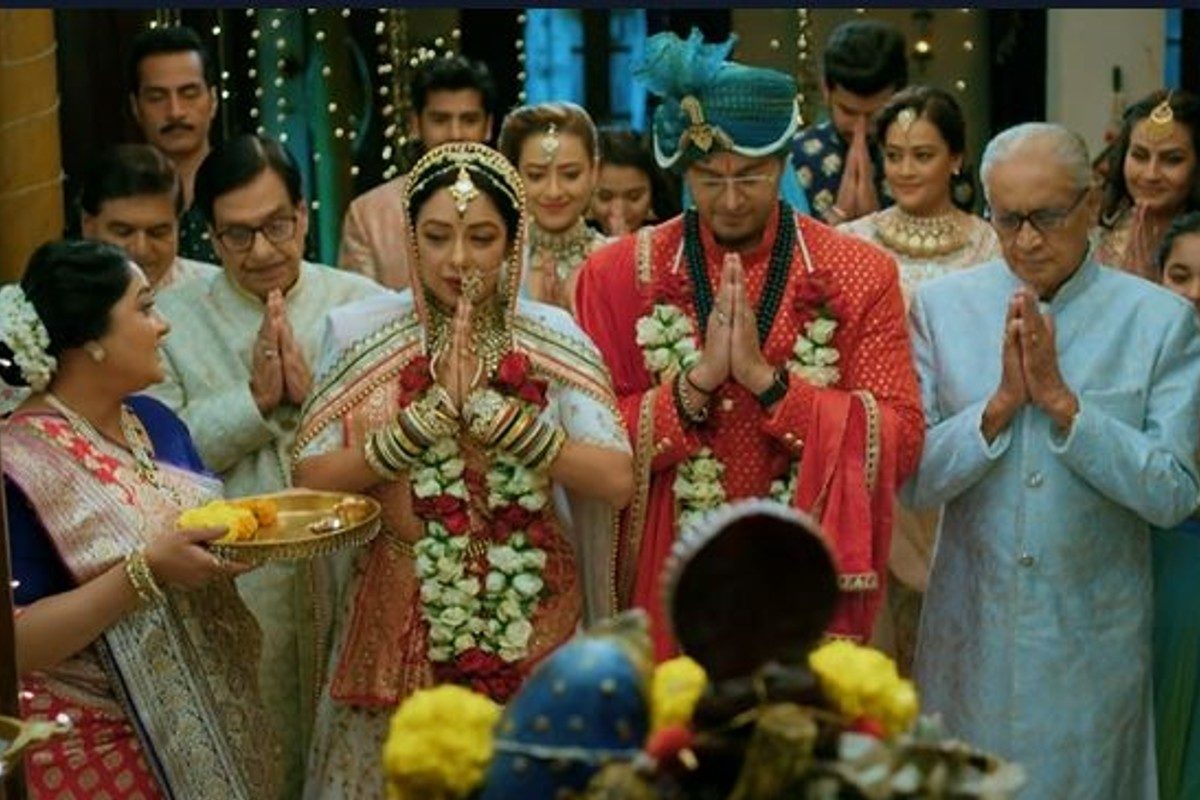 In 'Anupamaa', it was shown on Monday, 23rd May (Anupamaa 23rd May written update) that Pakhi, Samar and Toshu tell their mother Anupama 'Go mummy go, live your life'. Anupama starts smiling seeing him saying this. Anupama and Anuj dance together. Anuj recreates the scene of Anupama wearing sandals and remembers their first meeting. For farewell Anupama goes to Tulsi ji and bows down.
After performing the farewell rituals, she sits in the car with Anuj. She gets emotional and both leave from there. Anuj tries to silence Anupama and says that he does not like this ritual in which he has to leave everything and go. Hearing Anuj's words, Anupama says that she has left her entire family and children behind. She says that it is definitely emotional but a woman also thinks about the life ahead which she will spend with her husband.
'Anupamaa' It is further shown that Vanraj expects Anupama to be happy. He thinks that now his responsibilities have increased more. The children will now have to take care of their mother's shortage, to Bapuji's medicines and appointments. He says that nothing will happen to Kavya, she should take care of herself, that is enough. Here, Anuj and Anupama's car gets punctured and the driver says that he has to change the tyre. Both come out of the car and Anuj says that they have got time to spend quality time. Anupama says that he is getting romantic.
Anuj says that earlier he did not have the right that he would be romantic or he had the right but now he can romance. By then it starts raining and they sit in the car. But, till then the driver comes and says that the car is fixed. Anuj feels sad and Anupama tells him that the driver is taking the wrong route.
Anuj tells Anupama that there is a surprise for him. Anuj takes Anupama to his parents' house. Anuj says that he always wanted to come here with her. He opens the door and GK, Devika and Anupama's family stand at the door with a plate in their hands. Both come inside and all are very happy.