[ad_1]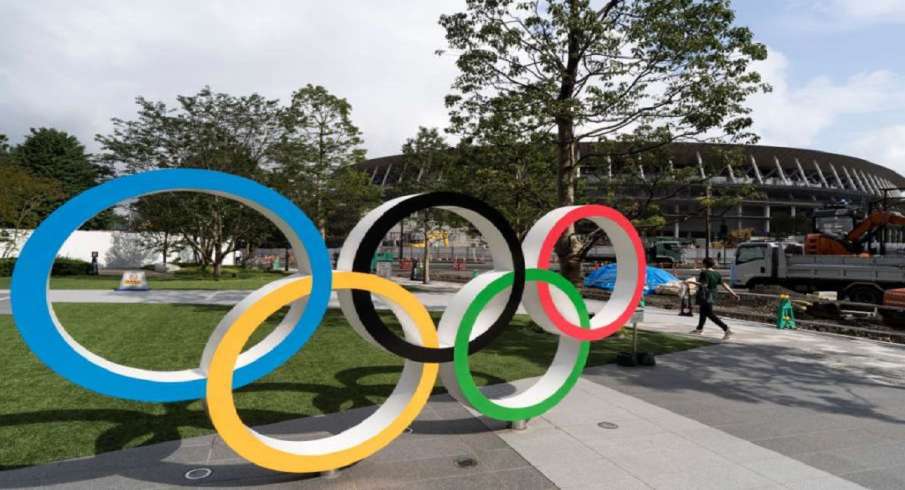 Athletes participating in the Tokyo Olympics without their fellow teammates and spectators are already imagining the Paris Olympics and are hopeful that in 2024, circumstances will completely change and they will be allowed to live freely in the Olympic environment.
The Tokyo Olympics were held a year behind schedule amid complications arising from the coronavirus pandemic. Players were barred from taking their families and teammates to Japan. They had to play in empty stadiums and were not allowed to roam anywhere in Japan. This is the reason why players have started dreaming of Paris Olympics from now on.
If the corona virus is controlled by then, the Paris Olympics will be no less than a party for the players. The players would like to forget all the gloom of Tokyo there and enjoy the real atmosphere of the Olympics. The organizers of the Paris Olympics also hope that the pandemic will be over by 2024. Paris City Mayor Anne Hidalgo said, "Hopefully we'll be able to party." How it is done.
The Olympic Games in Tokyo were limited to competition only. There were no spectators and there were no parties in the cities. The Olympians could not even meet each other. The organizers of the Paris Olympics watched this closely. He was saying that even though he was expecting the situation to change, he had to plan for the worst. The most difficult thing for most of the players was that they could not come to Japan with their loved ones. His loved ones had no choice but to watch him on TV.
American surfer Carissa Moore said being separated from her husband and playing without his support was a big challenge. Moore eventually managed to win the gold medal but the separation from her husband was painful for her. However, it also gave him new experience and learning. "I am proud to be here and do well without any support," said Moore.
A common complaint from players in Tokyo was that they were unable to spend their time living in the Games Village. "As an Olympian, I would love to experience it," said Finnish wrestler Elias Kuosmanen.
During the 2016 Rio Olympics, Canadian volleyball player Nicholas Hogg used to go out to watch gymnastics or track and field events or party with his teammates in his spare time but was not allowed to do so in Tokyo. "When I was free, I would sit in front of the TV and I was watching almost all the games," he said.
It is expected that in three years the circumstances will change and the Olympic Games will be held in Paris with its old zeal, joy and variety of colors.
[ad_2]