[ad_1]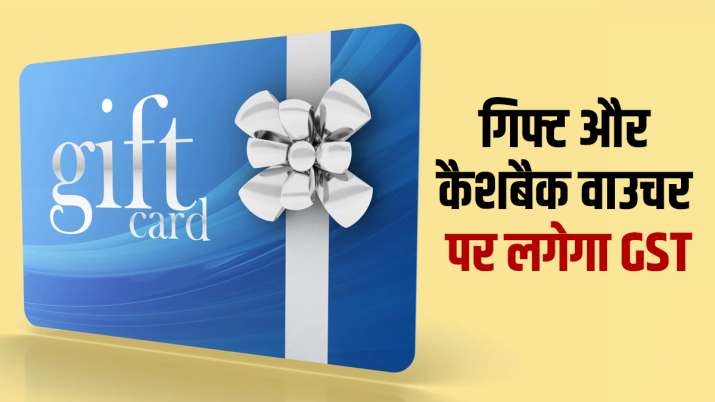 New Delhi: Gift vouchers, cash-back vouchers given to consumers or suppliers will be treated as goods or goods and will attract Goods and Services Tax (GST) at the rate of 18 per cent. Advance Decision Authority (AAR) has given this arrangement. Bengaluru-based Premier Sales Promotion Pvt Ltd filed an appeal before the Karnataka Bench of AAR asking whether the GST rate would be applicable on supply of gift vouchers, cash-back vouchers or e-vouchers with multiple options.
The applicant carries on the business of vouchers to further the business. With respect to gift vouchers, the AAR stated that the applicant buys the voucher and sells it to his customers, who further distribute the same to his customers. At the same time, customers make their payment commitment from these vouchers at the time of purchase of goods and services from the supplier. As such, these gift vouchers do not constitute 'currency' at the time of their supply to the applicant.
As regards cash-back or multiple choice e-vouchers, AAR has concluded that these vouchers cannot be treated under the definition of 'currency' at the time of supply, but at the time of making payment for any goods or services. They take the 'form' of money. The AAR ruled that the supply of vouchers is taxable like goods and would attract 18 per cent GST.
AMRG & Associates Senior Partner Rajat Mohan said that the AAR has provided that the supply of e-vouchers will attract 18 per cent tax like commodities. In this it will not be seen what goods have been purchased from such vouchers. Further, the AAR has struck down the special provisions relating to timing of supply-related vouchers mentioned in the GST rules. "With this decision all e-vouchers will be taxed at 18 per cent."
[ad_2]