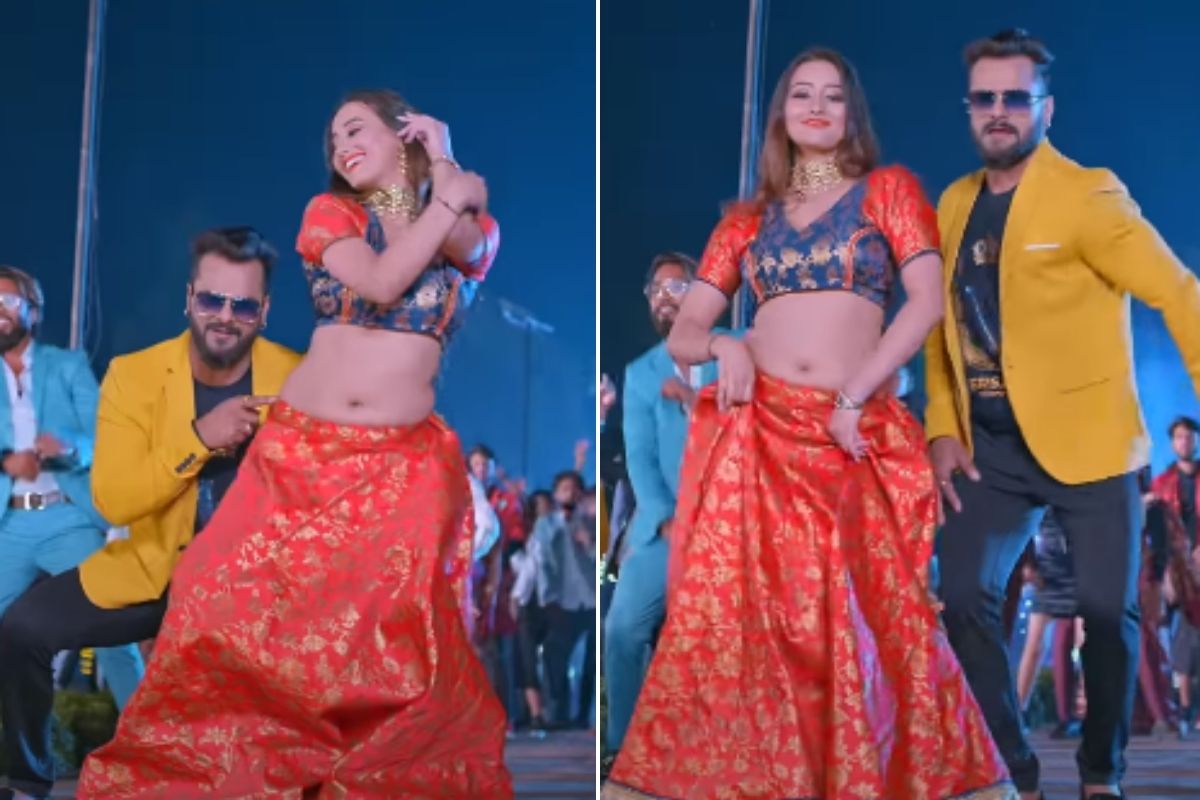 Khesari Lal Yadav's song is making a splash on YouTube.
Bhojpuri superstar Khesari Lal Yadav has filmed the song 'Pardesia' on Amitabh Bachchan and Rekha in a very new style. The chemistry between Khesari and his actress Shweta Mehra looks strong. In this song, Khesari has been supported by Bhojpuri singer Shilpi Raj.
Pardesia By Khesari Lal Yadav | Shilpi Raj | New Bhojpuri Song 2021 | Video | You may remember Mr. Natwarlal, the blockbuster film of the century legend Amitabh Bachchan, in which a song 'Pardesia' was filmed on Rekha and became the most popular song of that decade. I went. Now the same song has been recreated by Bhojpuri superstar Khesari Lal Yadav in Bhojpuri, which is released today from the YouTube channel of Saregama Hum Bhojpuri.
The song has been playback by Khesarilal Yadav along with Shilpi Raj, while the video of the song features Khesari instead of Amitabh Bachchan and Shweta Mehra instead of Rekha. This is a new experiment in Bhojpuri itself, which is also being liked by the audience. In the song, Khesari Lal Yadav and Shilpi Raj have kept that special style alive according to today's times, which is seen in the song of the film 'Mr. Natwarlal'.
This is the reason why this song by Khesari Lal Yadav is fast becoming viral among people of every category. The song has been presented by Khesari Lal in a Bhojpuri style. The chemistry of Khesari and Shweta in its music video is also amazing, which is liked by everyone. So it is believed that this song will set a record.
Let us tell you that the music of this song has been re-arranged by Arya Sharma, while Lyrics is by Vijay Chauhan. The director is Bibhanshu Tiwari. Choreographer is Lucky Vishwakarma. PRO is Ranjan Sarvesh. DOP Venkat is Mahesh. Khesari has recently released another new song which is becoming very fast viral. The name of this new song is 'Hum Padhte Bani Ho'. The song has become so popular that the song has got millions of views on the very day of its release. In this song, people are enjoying the chemistry of Khesari Lal Yadav and his actress Trishakar Madhu. Trishakar Madhu is very popular in Bhojpuri cinema for his hot style.