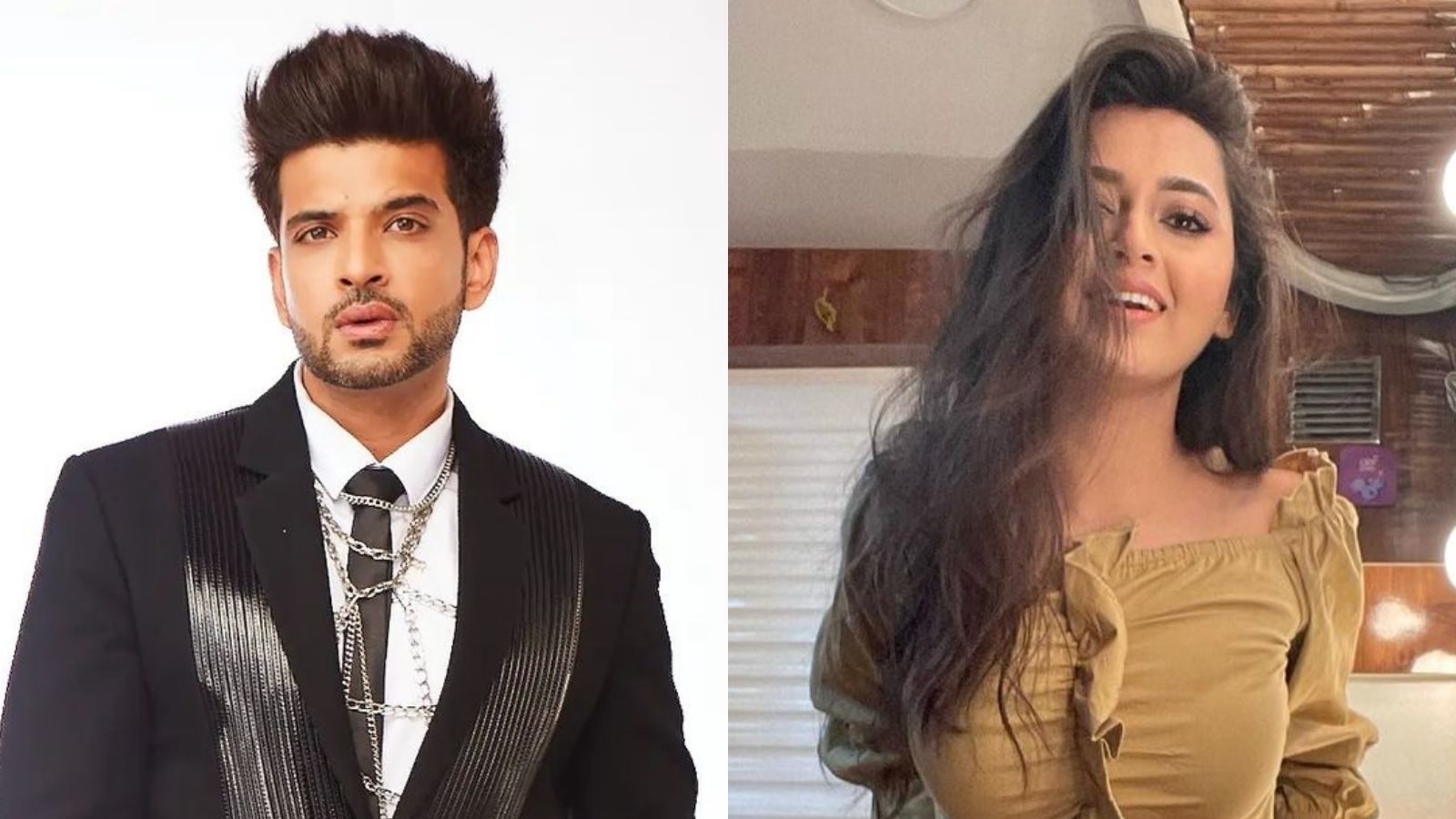 Mumbai. TV's most popular reality show 'Bigg Boss 15' is getting interesting. Like every time, many forms of friendship, love, hate and anger are being seen in the show. On one hand two contestants do not even like to see each other and on the other hand two contestants fall in love with each other. Both romance and quarrel are seen together in the show. Mysha Iyer and Ishaan Sehgal started their love story in the very first week of the show. After these two, in the last episode of the show, the closeness between Tejaswi Prakash and Karan Kundrra has been seen increasing. Both were seen sharing their feelings for each other.
The makers of the show have released a new promo of Bigg Boss. In which Tejashwi tells Karan Kundrra that, 'If you are not well then will you make a relationship. After this she says that you do not give so much importance to others, like if a person like a symbol is affecting you, you have given him that place…everybody can effect you… you are discussing this with me, and this with someone. Don't discuss. Watch video…
You have seen in Bigg Boss that Tejashwi called Karan close to him and told him about her heart. Both were seen talking to each other in a deserted corner of the house. Tejashwi was seen saying that, 'I have been feeling distance from you for some time, it has been difficult to even talk. Have we talked amongst ourselves since we came into the house? Our vibe matches, if we keep talking it will be fine, but it is not happening.
On the other hand, host Salman Khan, Prateek Sahajpal and Afsana Khan have been fiercely classed after crossing the limit in the show. Afsana had even called her an old woman on Shamita Shetty for her age. Her looks were also ridiculed and called her a flop actress. For this, Salman Khan had fiercely scolded Prateek Sahajpal and Afsana Khan in Weekend Ka Vaar.