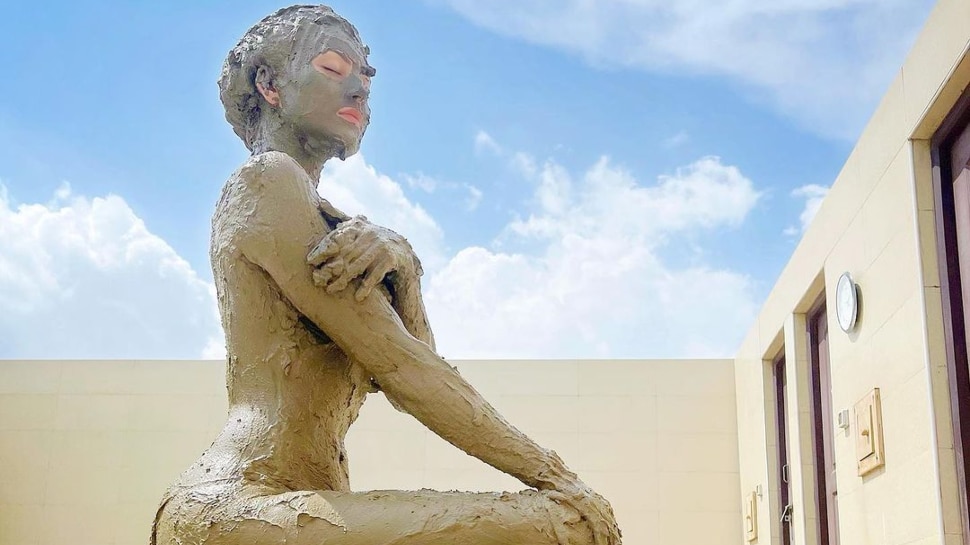 Bollywood actress Urvashi Rautela is very active on social media. The actress recently shared a photo on Instagram. Seeing which people were surprised at first but then the fans got breathless after reading the caption.
Urvashi was seen wrapped in clay
Urvashi Rautela recently shared a photo on Instagram in which she is seen completely wrapped in wet soil. Urvashi has written a caption with this photo and explained why she did this.
Enjoying mud bath
While sharing the photo on Instagram, Urvashi Rautela captioned, 'My favorite mud bath spa / mud therapy… Cleopatra loved mud bath while modern fans like me still like it. Enjoying red mud at Balearic beach.
'In olden days people used to take mud bath'
The actress further wrote, 'It is said that Venus, the Roman goddess of love, used it as a mirror. This wet soil containing minerals is considered good for the skin. Mud may actually be Muddy Marvel. Mud therapy still removes impurities, softens the skin, improves circulation and relieves pain.