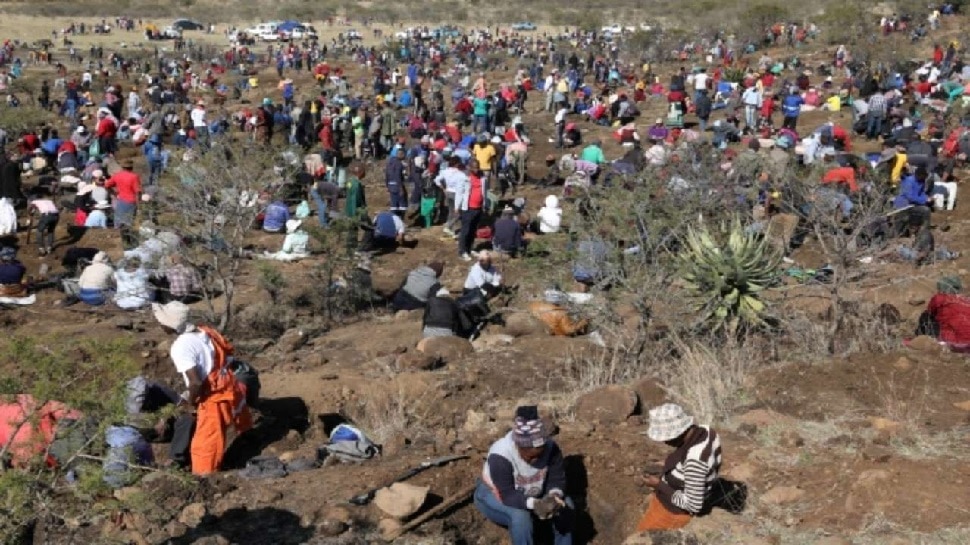 Cape Town: Hundreds of people are currently gathered in KWAHLATHI village of KwaZulu-Natal province of South Africa. These people, who are digging the soil of this area day and night, are looking for diamonds. Actually, after getting some shiny stones in this village, people are confident that all of them will get diamonds here and their life will change.
People are thinking of stones as quartz crystals
After a person of this village got this stone, the whole village is engaged in digging since Saturday and hundreds of people have come from outside to support them. These people believe that these are quartz crystals. Mendo Sabello, the father of two children, has also found a handful of such stones. He says, I didn't have a very good job. After getting this stone, it seems that our life will change. My family is very happy with this.
At the same time, an unemployed person, Shumbujo Mbele, has similar views. He says, "I had never even seen a diamond in my life. Seen and touched here for the first time.
Mining department is investigating
The mining department said on Monday that it is sending a team of geologists and mining experts to collect and test samples of these stones. After this a report will be issued in this matter. However, people are not bothered that these stones are yet to be investigated. Rather, in the whole area, young and old, children, women, all people are busy digging the soil and finding these stones in them. Not only this, some people have also started selling these stones for 100 rand ($7.29 or 500 rupees) to 300 rand (Rs 1500).
Government worried about corona infection
The economy of South Africa has been in trouble for a long time and unemployment has increased very much here. On that the corona virus has made the situation worse. The efforts of the people to find diamonds by gathering in this way have worried the government. The government is afraid that this will not spread the corona virus infection. So the government is requesting the people to move away from here and let the officials investigate.