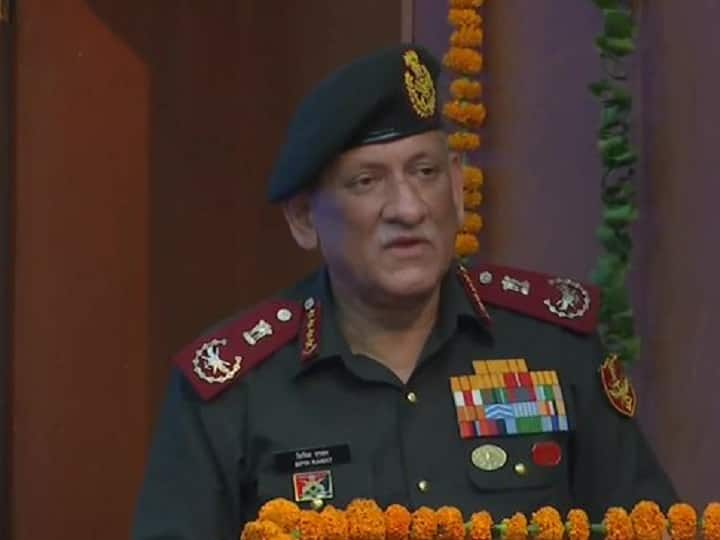 CDS General Bipin Rawat In Chandigarh: CDS General Bipin Rawat arrived at the Terminal Ballistic Research Laboratory (TBRL) in Chandigarh on Thursday. During this, while addressing the employees, he said that we are very proud of Terminal Ballistics Research Laboratory. At the same time, he said that the way you are working, it will help in enabling our armed forces. He said that we need it now, we have challenges on the borders.
CDS General Bipin Rawat said that to meet these challenges, we need a high technology system, which can further enhance the capability of the three armed forces. He said that our opponents are using technology very fast in war, so it is necessary for us also to use technology to face them.
To face these challenges, we need high technology system that can further enhance the ability of all 3 armed forces. Our rivals are using technology very rapidly in warfare, so it's essential for us too to use technology to face them: CDS Gen Bipin Rawat addresses staff of TBRL pic.twitter.com/nGcvoEP7Uc

— ANI (@ANI) October 28, 2021
At the same time, on the occasion of 75th Army Infantry Day, Chief of Defense Staff General Bipin Rawat along with Indian Army Chief General MM Naravane on Wednesday laid a wreath at the National War Memorial in the capital Delhi. Let us tell you that Infantry Army Day is celebrated because on 27 October 1947, a few days after independence, this army showed its valor and won a mission in Kashmir.
This mission was run at a time when two other princely states including Kashmir did not become a part of India. At that time, it was only a short time after the partition of India and the country became independent. Pakistan wanted Kashmir to be merged with their country. His argument was that due to the large Muslim population in Kashmir, it should be included in Pakistan. However, Raja Hari Singh, who was ruling Kashmir at that time, flatly refused it.