[ad_1]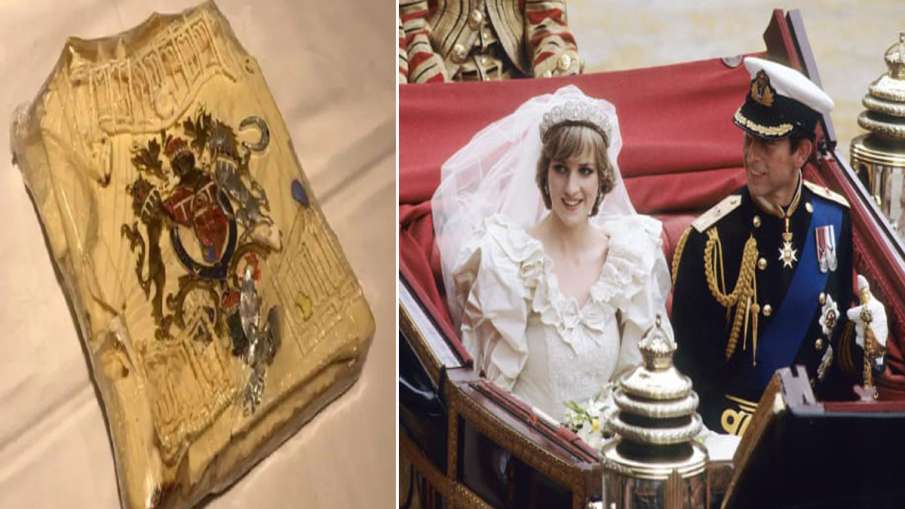 London: Prince Charles And a piece of Princess Diana's wedding cake has been auctioned for £1,850 (Rs 1,90,324). After more than 40 years of marriage as heard in fictional tales, it has been sold in an auction for such a huge price. This piece of cake is from one of the 23 official wedding cakes that the British royal couple served at their wedding.
The royal 'Coat of Arms' in a base made of cake icing (mixture for decoration) and a dessert of almonds featured elaborate designs decorated with gold, red, blue and silver. The piece was given to Moya Smith, a member of the Queen Mother's staff, who preserved it with a film with a tight grip and dated July 29, 1981.
The BBC reported on Wednesday that Smith had placed the icing in an old cake tin and pasted a handmade label on its lid that read, "Touch carefully – Prince Charles and Princess Diana's wedding cake." " His family sold this cake to a collector in 2008. People from all over the world participated in the bidding and the piece of cake was sold to Gerry Leighton on Wednesday. The piece was expected to fetch just £500, but auctioneers say they are "surprised" by the price it found.
[ad_2]