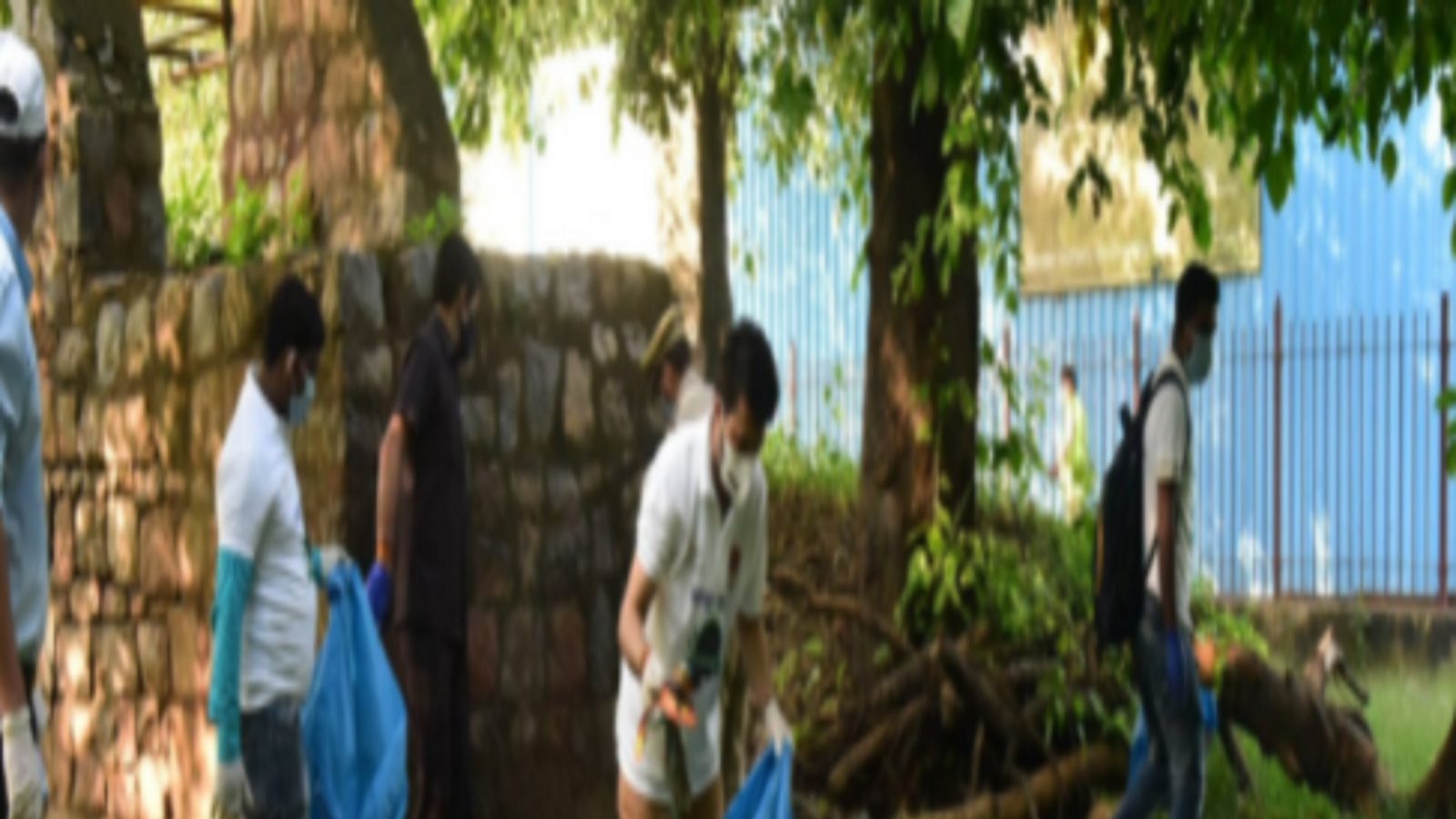 New Delhi. Under the Amrit Mahotsav of Azadi, the Clean India Drive program is being run on more than 25 heritage and heritage sites across the country. Organized by the Ministry of Youth Sports and Culture, this program will be run from October 1 to October 31. The purpose of the campaign being run in the heritage and monuments is cleanliness. Especially the plastic has to be removed. The purpose of campaigning at tourist places is that tourists should be inspired by this and give importance to cleanliness by running a similar campaign in their respective cities.
The programs being run under Clean India are mainly Kamakhya Temple Guwahati, Mahabodhi Temple Bihar, Sabarmati Ashram Ahmedabad, Amar Mahal Palace Jammu, Humpi Karnataka, Khajuraho Madhya Pradesh, Puri Orissa, Meenakshi Temple Madurai, Golden Temple and Jallianwala Bagh Amritsar, Rumi Darwaza Lucknow and Hari ki Pauri Haridwar heritage are included. In this campaign running in 25 states and UTs, Gandhi Ashram Champaran Bihar, India Gate, Red Fort Delhi, Somnath Temple and Porbandar Gujarat, Brahma Sarovar Kurukshetra Haryana, Mahakaleshwar Ujjain, August Kranti Maidan, Maharashtra, Amer Fort in Rajasthan and many other heritage and monuments campaign will be conducted. Organizations involved in the campaign include NYKS, NSS, youth clubs.
Anurag Thakur participated in the campaign in Delhi
Union Minister of Youth Affairs and Sports Anurag Thakur participated in the Clean India campaign along with volunteers in the premises of Humayun's Tomb in Delhi. This campaign, mainly aimed at collecting and removing plastic waste, is being run across the country to commemorate the Amrit Mahotsav of Independence. Usha Sharma, Secretary, Department of Youth Affairs, and senior officials of the Ministry and Nehru Yuva Kendra Sangathan (NYKS) and volunteers from various groups also participated in the campaign. According to Anurag Thakur, 30 lakh kg of garbage has been collected across the country through Swachh Bharat Abhiyan in the first 10 days of the campaign and more than 75 lakh kg of garbage is set to be collected before 31 October 2021 across the country.