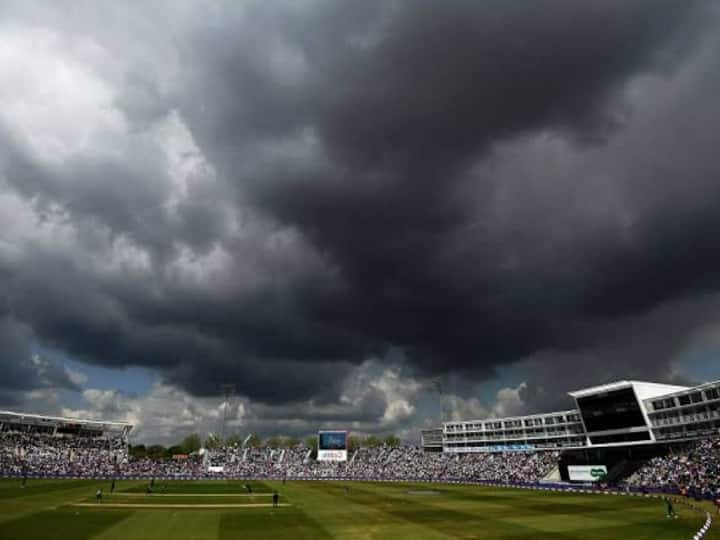 World Test Championship 2021 Final: The final match of the ICC World Test Championship between India and New Zealand is going to start in Southampton, England from today. Although the rain can spoil the fun of the fans on the first day. According to reports, it has been raining in Southampton since Thursday.
There has also been information about rain in Southampton late on Thursday night. Apart from this, there is light rain in Southampton on Friday morning as well. However, before the toss, the rain seems to have stopped. The first day of the match is expected to be affected the most due to rain.
According to the report of the Meteorological Department, there will be little or no sunshine in Southampton for the next few days. In such a situation, there may be a delay in drying the field after rain. However, the ICC has already kept a reserve day in view of the rain.
May get relief from rain on Sunday
According to the Meteorological Department, light rain is expected in Southampton for most part of the day on Friday. There is a possibility of rain after noon on Saturday. On Sunday, the skies of Southampton will remain cloudy and very light rain may occur.
Fans can get big relief on Monday and Tuesday. There will be no Monday and Tuesday in Southampton. Apart from this, there is no possibility of rain on Wednesday, which is the reserve day for the match.
Talking about the temperature, for the next five days, the maximum temperature in Southampton can be 17 to 18 degrees, while the minimum temperature is expected to be 11 to 13 degrees. Due to rain, the amount of moisture in the air in Southampton will increase slightly for the next few days.