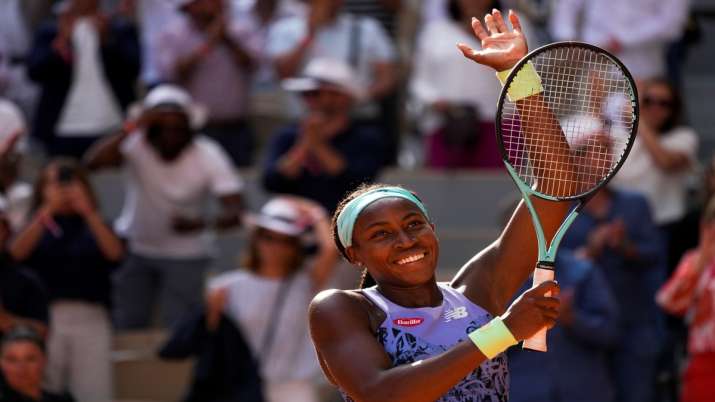 Coco Gauff will face world number one Iga Swiatek for the French Open women's singles title. This will be this teenager's first Grand Slam final. Gauff made her place in the final very easily. She defeated Martina Trevison in straight sets in the semifinals. Although the 18-year-old American won the match 6-3, 6-1, this match was also somewhat nervous for both the players playing the semi-finals of a Major for the first time.
Youngest Grand Slam Finalist Since 2004
Image Source : AP
Coco Gauff becomes youngest Grand Slam finalist in last 18 years
With this win, Gauff has become the youngest player to become a Grand Slam finalist since 2004. In 2004, Maria Sharapova won the Wimbledon title at the age of 18. After the win, Gough said, "I feel like I'm in some shock right now. I don't know how to react. I have no words."
Travisson lost the first set due to frequent mistakes
Martina Trevison's 10-match winning streak ended
Both the players made 37 unforced errors in the first set. So many mistakes arguably spoiled the standard of the game in the first set. Travisson made more mistakes but even Gough's game was not error-free. Gough won the set 6-3.
Gough dominated the second set
Gauff defeated Martina Trevison in the semifinals
In the second set of the French Open women's singles semi-finals, the match turned out to be completely one-sided. Italy's world number 59 Travisson took a medical break before the set started. When she returned to the court, Coco Gauff completely took control of the match on sight. For Travisson, who reached the final by winning 10 consecutive matches, this match was no less than an accident. She made four double faults and 36 unforced errors in this match. On the other hand, American player Gough made four service breaks for Martina in the second set and won the set 6-2 to seal her place in the French Open Women's Final.