Coronavirus Cases Today: Once again more than 40 thousand cases of corona have been registered in the country. According to the data released by the Ministry of Health on Wednesday morning, 42,625 new corona cases came in the last 24 hours and 562 infected people have lost their lives. The highest number of 23,676 new cases were reported in Kerala on the last day. Although 36,668 people have also been cured of corona in the last 24 hours across the country, that is, 5395 active cases increased yesterday.
More than 20 thousand cases registered again in Kerala
The process of increasing new cases of corona in Kerala continues. In the last 24 hours, 23,676 new cases of corona have been reported. After this, the number of infected has increased to 34.49 lakh. After 148 more deaths due to infection, the death toll rose to 17,103. Kerala had 13,984 cases on Monday after more than 20,000 cases were reported for six consecutive days.
Total cases of corona infection
Since the beginning of the epidemic, a total of three crore 17 lakh 69 thousand people have been infected. Out of these, 4 lakh 25 thousand 757 people have died. The good thing is that 3 crore 9 lakh 33 thousand people have also been cured. The number of corona active cases in the country is still more than four lakhs. A total of 4 lakh 10 thousand 353 people are still infected with the corona virus, who are undergoing treatment.
More than 48 crore doses of vaccine have been given so far.
According to the Ministry of Health, 48 crore 52 lakh corona vaccine doses have been given across the country till August 3. 62.53 lakh vaccines were administered on the last day. At the same time, according to the Indian Council of Medical Research (ICMR), 47 crore 31 lakh corona tests have been done so far. About 18 lakh corona sample tests were done on the last day, whose positivity rate is less than 3 percent.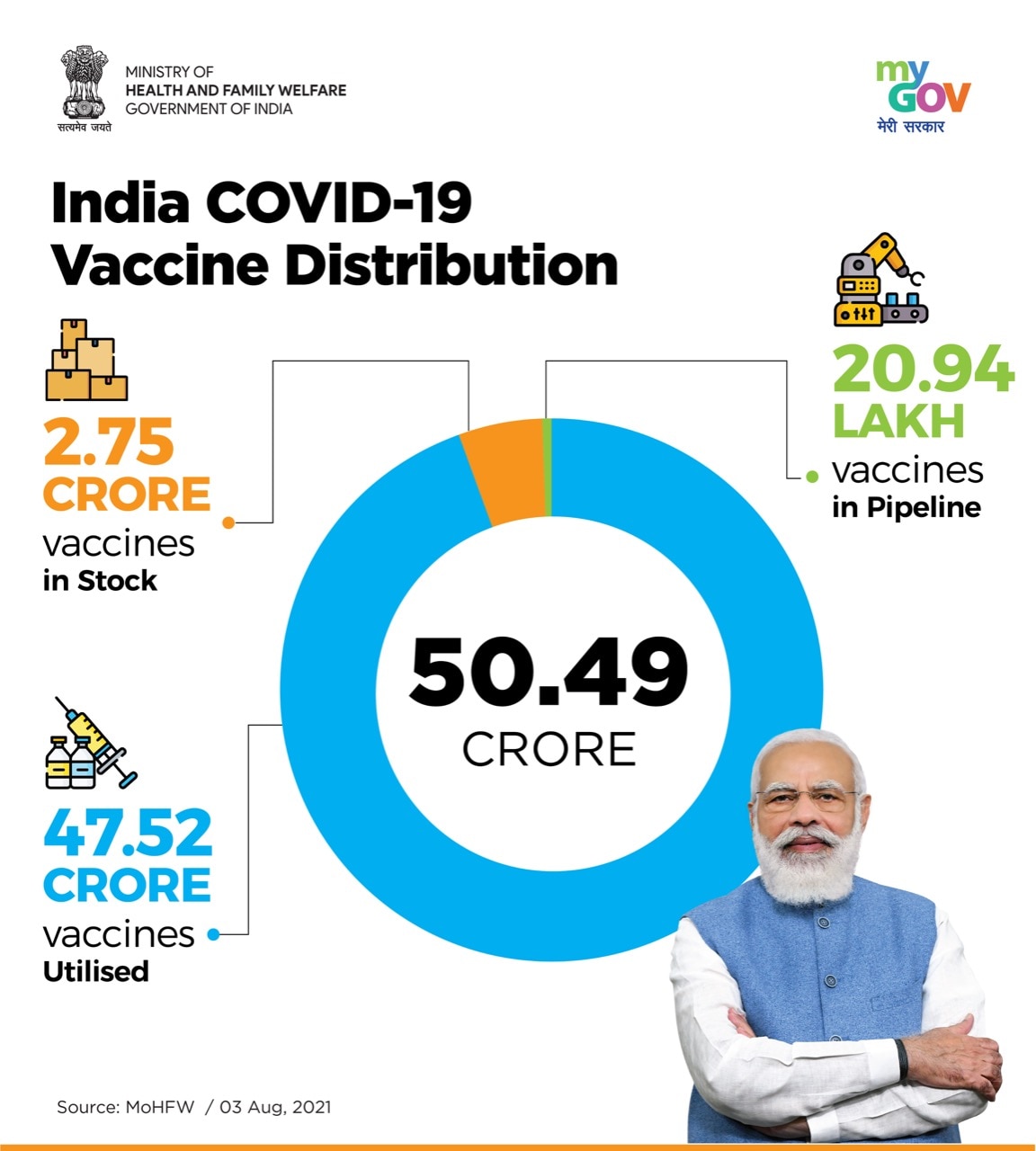 The death rate from corona in the country is 1.34 percent while the recovery rate is more than 97 percent. Active cases are 1.28%. India is now at eighth place in the world in terms of corona active cases. India is at number two in terms of total number of infected. Whereas after America, Brazil has the highest number of deaths in India.