[ad_1]
India Coronavirus Updates: There is a decrease in the cases of corona infection in India. Kerala is the only state where Corona is wreaking havoc. 60 percent corona cases are being registered daily only in Kerala. The latest data has been released by the Ministry of Health on Thursday morning. According to the ministry, in the last 24 hours 36,401 new corona cases came and 530 corona infected lost their lives. A day earlier, 35,178 cases were registered. At the same time, 39,157 people have also been cured of corona in 24 hours, that is, 3286 active cases have been reduced yesterday.
60% cases registered only in Kerala
On Wednesday, 21,427 new cases of corona virus infection have been reported in Kerala. That is, 60 percent of the cases are in Kerala only. On the previous day, 179 people died due to the epidemic here. With the new cases in Kerala, the total number of infected people increased to 37 lakh 25 thousand and the number of dead reached 19,049. 18,731 people got cured in one day.
total cases of corona infection
A total of three crore 23 lakh 22 thousand people have been infected since the beginning of the corona epidemic. Out of these, 4 lakh 33 thousand 49 people have died. The good thing is that so far 3 crore 15 lakh 25 thousand people have been cured. The number of corona active cases in the country is less than four lakhs. A total of 3 lakh 64 thousand people are still infected with the corona virus, who are undergoing treatment.
Total corona cases– three crore 23 lakh 22 thousand 258
Total discharge– Three crore 15 lakh 25 thousand 80
Total Active Cases– three lakh 64 thousand 129
Total death– four lakh 33 thousand 49
Total vaccination56 crore 64 lakh 88 thousand doses were given
More than 56 crore vaccine doses were given
The Union Health Ministry said that till August 18, 56 crore 64 lakh 88 thousand doses of corona vaccine have been given across the country. 56.36 lakh vaccines were administered on the last day. At the same time, according to the Indian Council of Medical Research (ICMR), so far 50 crore 3 lakh corona tests have been done. About 18.73 lakh corona sample tests were done on the last day, whose positivity rate is less than 3 percent.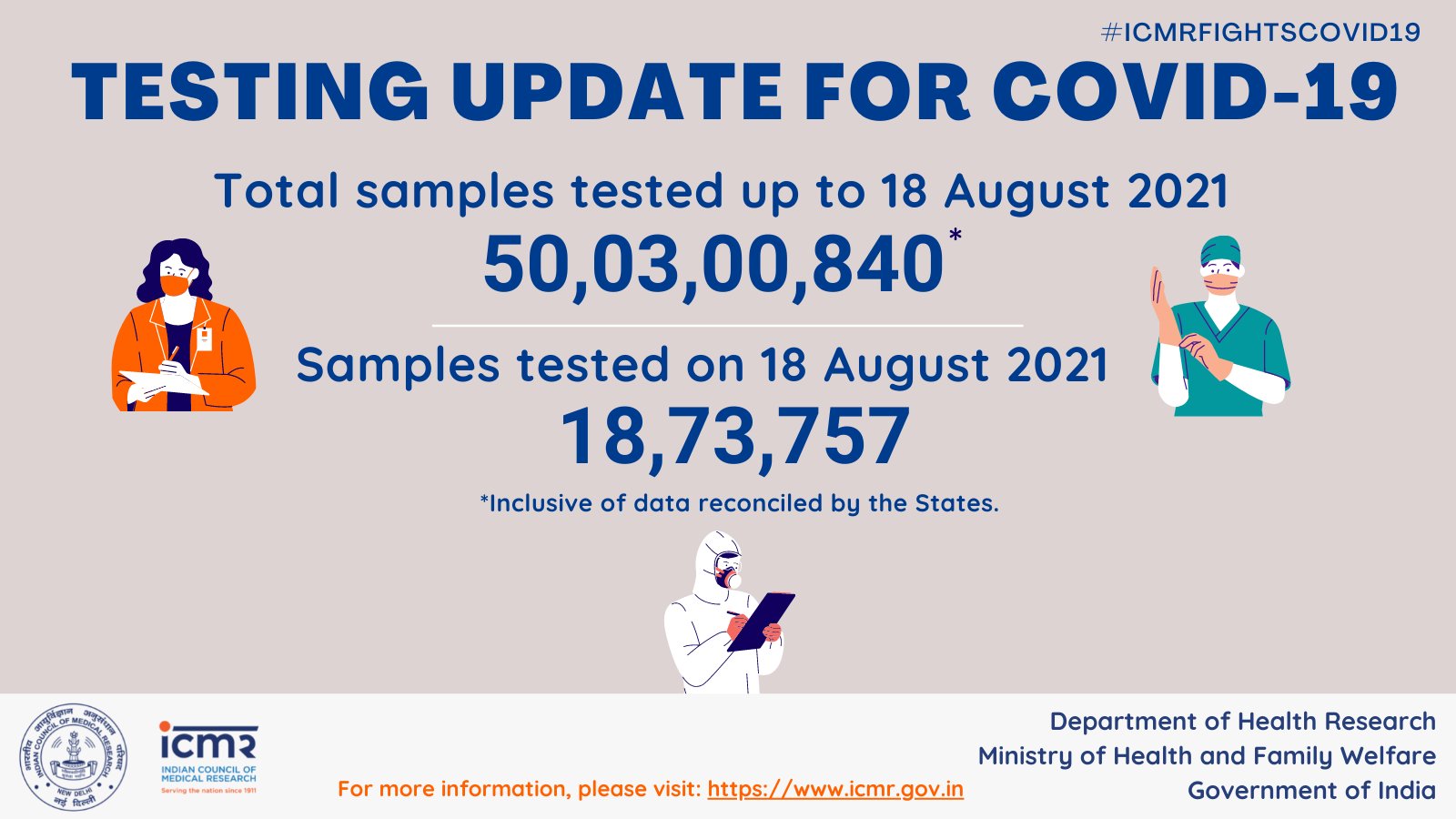 The death rate from corona in the country is 1.34 percent while the recovery rate is 97.52 percent. Active cases are 1.14 percent. India is now at 10th place in the world in terms of Corona Active Cases. India ranks second in terms of the total number of infected. Whereas after America, Brazil has the highest number of deaths in India.
[ad_2]