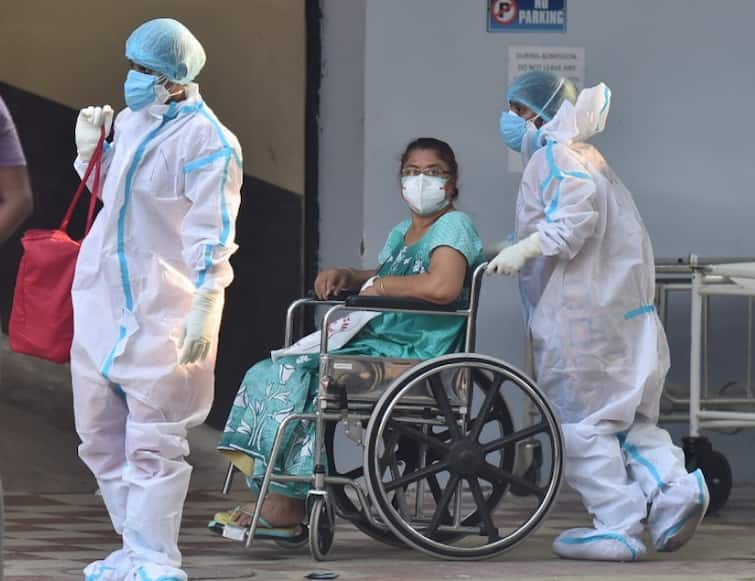 Coronavirus: The second wave of deadly corona virus is wreaking havoc in the country. However, now cases have started to decrease. In the last 24 hours, two lakh 81 thousand 386 new cases of corona virus have been reported in the country. The big thing is that less than 3 lakh cases have come in the country after 27 days. The last time less than three lakh cases came on 20 April 2021. Then the number of cases was 2 lakh 95 thousand. At the same time, three lakh 78 thousand 741 people got cured yesterday. Yesterday, 4 thousand 106 people died from Corona. Know what are the latest figures of Corona in the country.
Total Case Two crore 49 thousand 65 thousand 463
Total discharge Two crore 11 lakh 74 thousand 76
Total Death Two lakh 74 thousand 390
Total active cases 35 lakh 16 thousand 997
Total Vaccination- 18 crore 29 lakh 26 thousand 460
Indian Council of Medical Research (ICMR) has said that 15 lakh 73 thousand 515 sample tests were done for Corona virus in India yesterday. After which a total of 31 crore 64 lakh 23 thousand 658 sample tests have been done till yesterday.
Group of Ministers meeting on Covid today
There will be a meeting of the Group of Ministers on Covid in the capital Delhi today. The meeting will be chaired by Health Minister Dr. Harsh Vardhan. The meeting will be attended by External Affairs Minister S Jaishankar, Civil Aviation Minister Hardeep Puri, Chemical and Fertilizer Minister Mansukh Mandaviya, Minister of State for Home Nityanand Rai and NITI Aayog Dr VK Paul. The meeting will be held in the Health Ministry at one o'clock in the afternoon.
Pre-approved appointment for the second dose of covishield vaccine is valid
The Union Health Ministry on Sunday made it clear that the appointment taken for the second dose of the Covishield vaccine will remain valid and will not be canceled on the Co-Win portal. The ministry said that necessary changes have been made in the Co-Win portal, as a result of which the beneficiary will not be able to get time online in less than 84 days after taking the first dose.
On May 13, the Center increased the difference between the time taken for the first and second doses of the Covishield vaccine to 12–16 weeks. The Ministry said, 'The Government of India has informed the States and Union Territories regarding this change. Necessary changes have also been made in the Co-Win portal to indicate a 12–16 week interval for taking the second dose of the Covishield vaccine.