The country has got the new Madam President Draupadi Murmu. She will now be the new President of India. She will take over as she takes oath on July 25. Murmu, who became the 15th President of India, will also be the first President of India to be born after independence.
From Prime Minister Narendra Modi (PM Narendra Modi) to the whole country is congratulating on becoming the first woman tribal president. In such a situation, Bollywood celebrities have also wished the country's new President Draupadi Murmu on social media.
From Kangana Ranaut, Anushka Sharma, Tamannaah Bhatia, Anupam Kher to lyricist Manoj Muntashir, many celebs shared special posts and their style on the victory of the country's 15th President Draupadi Murmu. I congratulated.
Kangana Ranaut shared a picture of President Draupadi Murmu on her Insta story, 'The 5th President of India Draupadi Murmu (the first person from tribal background to reach the highest office in the country), the second woman President of India, Congratulations Madam President # DrupadiMurmu'.
Actress Tamannaah Bhatia has also congratulated her by sharing a picture of 'Madam President'. She wrote, 'Congratulations #DraupadiMurmu – India's second woman President. Empower women, empower the nation. #womenpower.'
Bollywood diva Anushka Sharma congratulated the country's 15th President Draupadi Murmu on her victory. She shared a picture of the newly elected President and wrote, 'Congratulations Madam President.'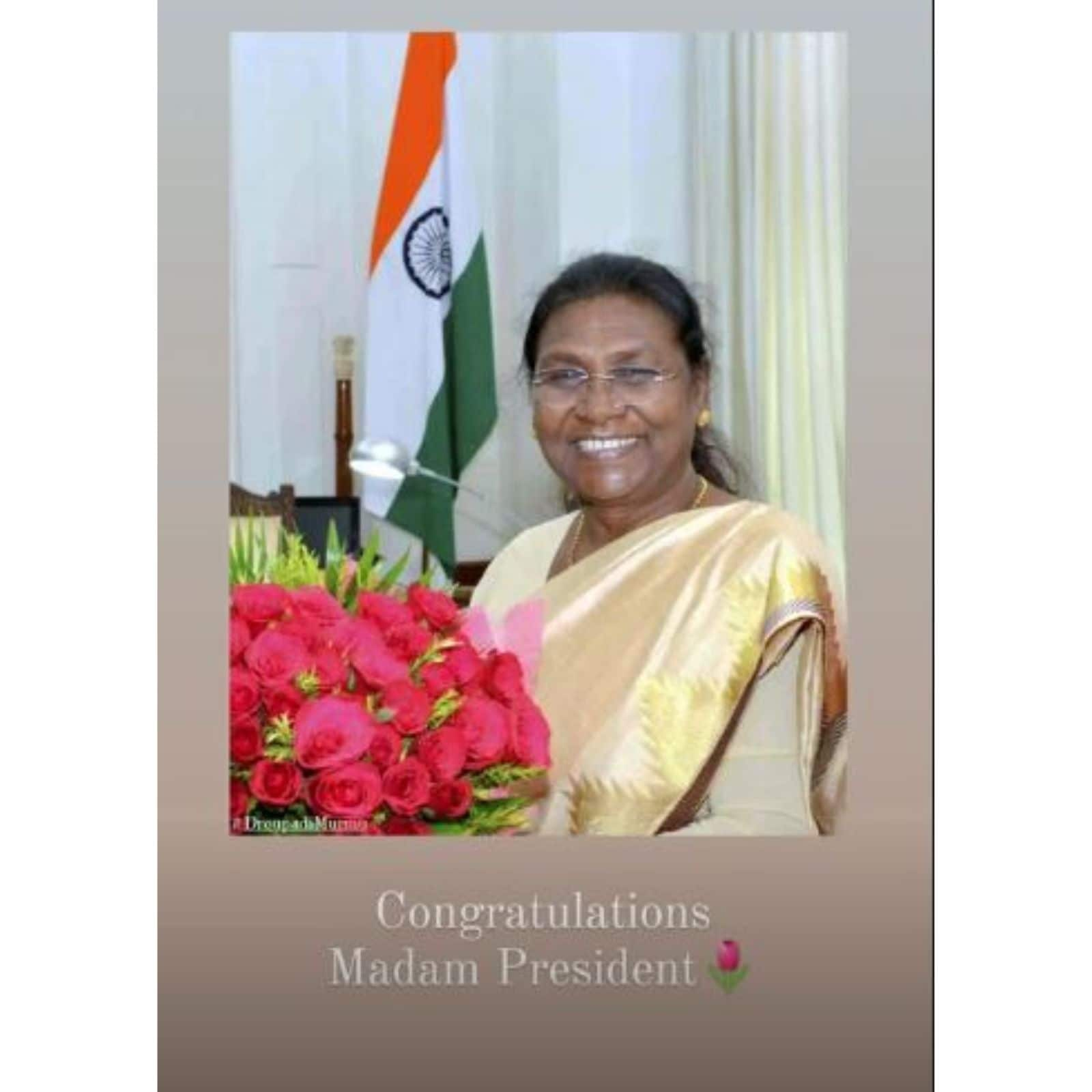 Retweeting her recent tweet on Draupadi Murmu, Anupam Kher said, "For the past few days, a sentence has been echoing in my mind again and again. Thought I'd write it today! 'I Citizen of India humbly declare #DraupadiMurmu ji as President of India' Jai Hind!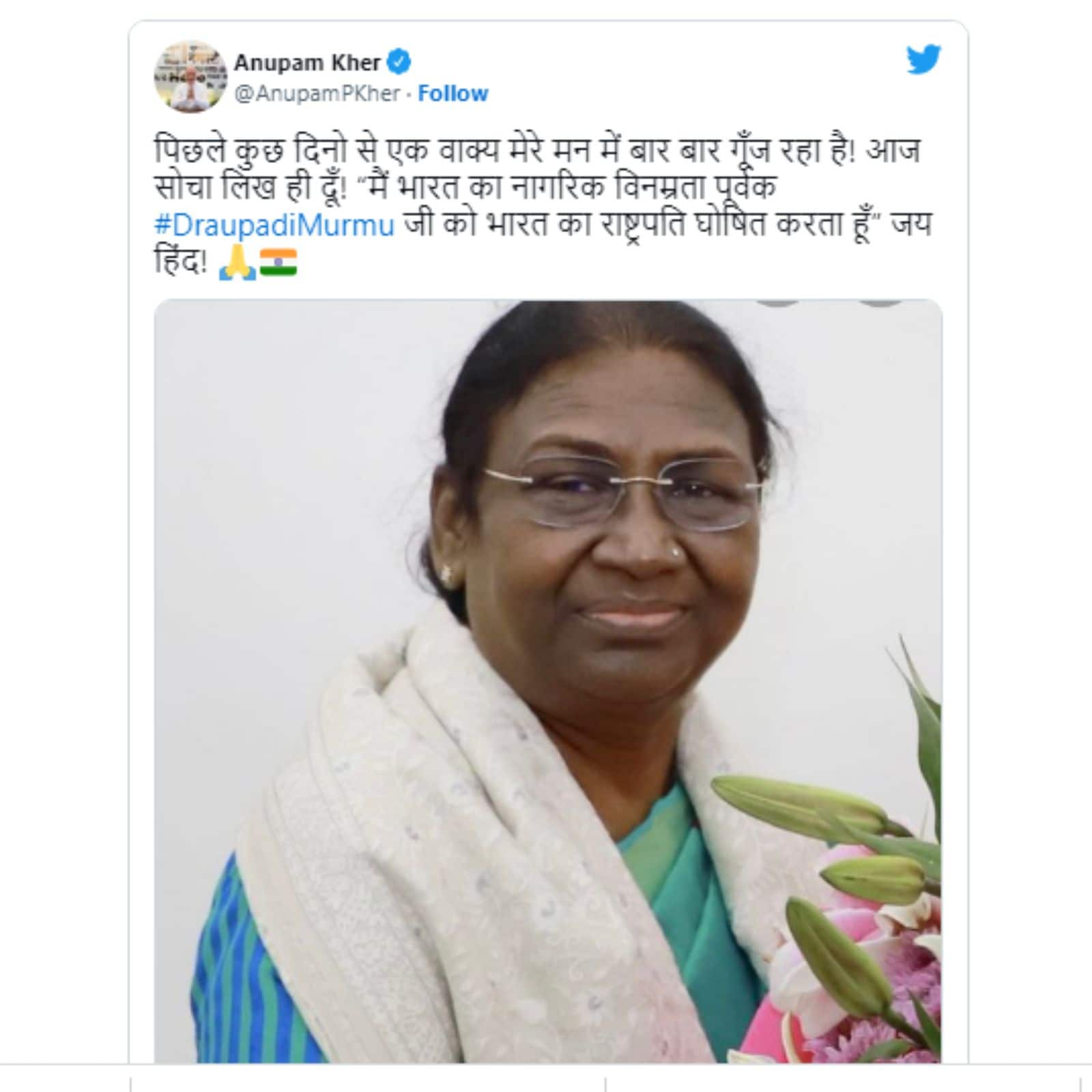 Famous lyricist Manoj Muntashir wrote on Twitter, 'Once again we have proved that we consider women not equal to men, but better than them. This is not the victory of any particular individual, it is the victory of Sanatan culture. Hearty congratulations and best wishes to respected Mrs. Draupadi Murmu ji on becoming the first tribal woman President of the country. #DroupadiMurmu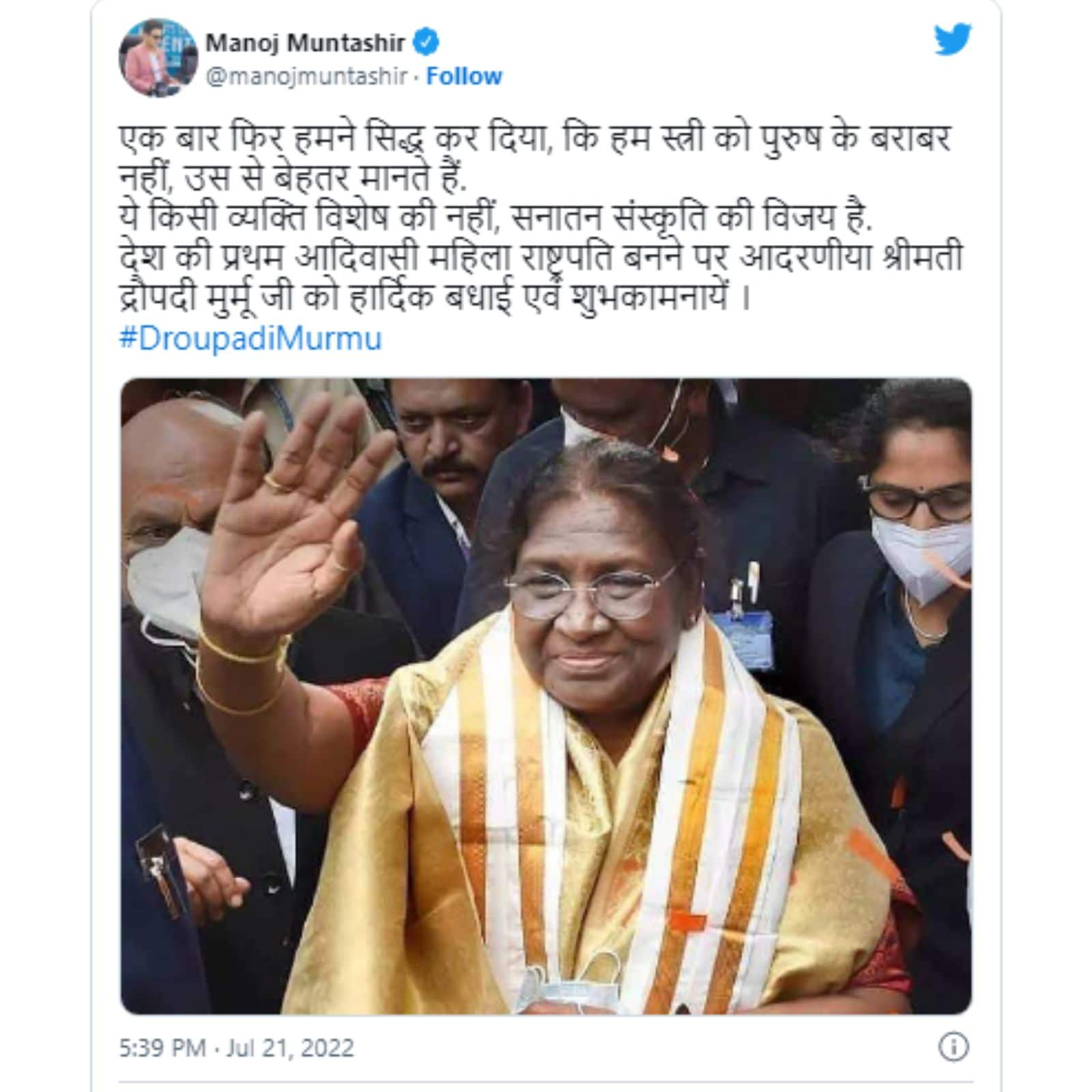 Let us tell you that NDA candidate Draupadi Murmu has defeated opposition candidate Yashwant Sinha by a big margin in the presidential election. Draupadi Murmu won the presidential election in the third round of counting of votes. Then after the fourth and last round of counting, the margin of victory increased further. Counting of votes for the presidential election took place in a total of four rounds.
A total of 4754 votes were cast in the election. At the time of counting 4701 votes were found valid and 53 votes were found invalid. The value of total votes was 528491. Out of this, Draupadi Murmu got a total of 2824 votes. Their value was 676803. At the same time, Yashwant Sinha got I877 votes, whose value was 380177.