[ad_1]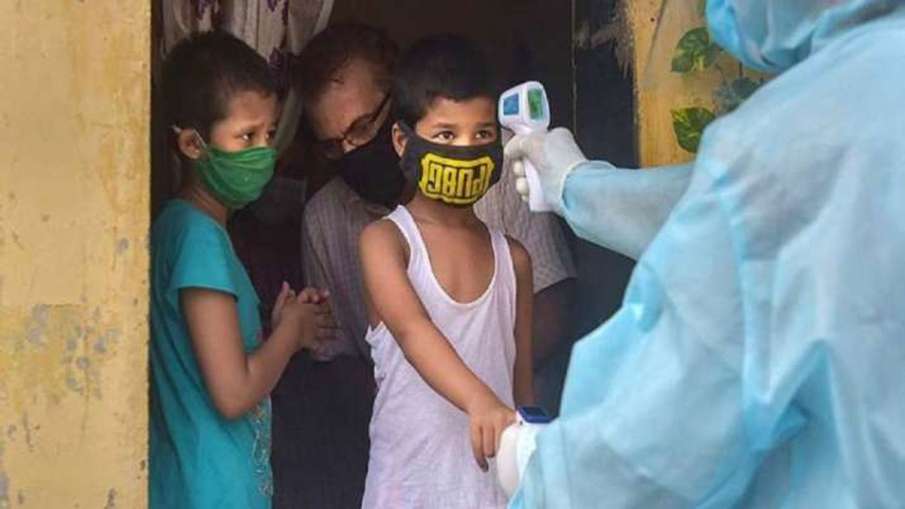 Bhubaneswar: The total number of infected people increased to 9,94,565 on Sunday after 1,058 new cases of Covid-19 were reported in Odisha. The frightening thing is that among these new patients found infected with the corona virus, 138 are children. Giving information about this, a health official said that after the death of 64 more patients due to corona virus infection, the death toll increased to 6,887. The state health department has remained silent on the possibility of a third wave of the Kovid-19 epidemic, but the official said that the finding of 138 children infected is a matter of concern.
Khorda district has the highest number of 376 new cases
According to the information given by the official, 616 new cases of infection were reported from the segregation centers in the state and the remaining 442 cases were reported after the investigation of the people who came in contact with the infected patients. According to the data, the daily infection rate in the state is 1.53 percent. The official said that the maximum number of 376 cases of infection have been reported in Khorda district of the state. Bhubaneswar is a part of this district. He said that less than 100 cases of infection have been reported in 27 districts of the state. Odisha So far 1.93 crore people have been given vaccine doses.
36,083 new cases reported in the country
Meanwhile in the country Infection After the arrival of 36,083 new cases, the total number of people found infected in the country so far has increased to 3,21,92,576. At the same time, after the death of 493 more infected, the total death toll has increased to 4,31,225. According to the updated data till 8 am on Sunday, the number of active cases in the country has come down to 3,85,336 and it is 1.20 percent of the total cases of infection. At the same time, the recovery rate of the country is 97.46 percent. According to the data, the number of active cases has come down by 2,337 in the last 24 hours.
[ad_2]