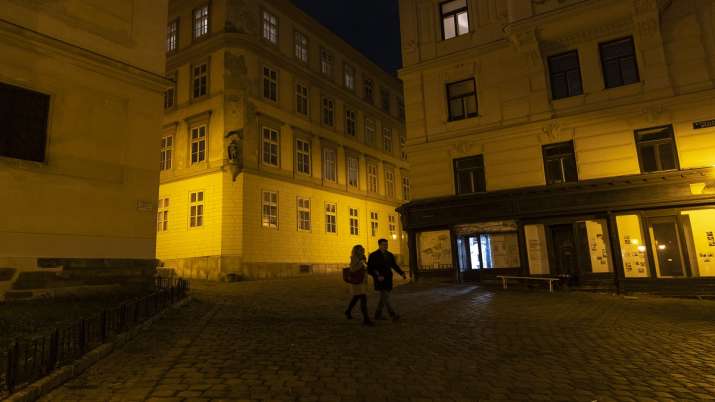 Vienna. A nationwide lockdown was imposed in Austria from Monday to prevent increasing cases of corona virus infection. Cases of Covid-19 are increasing in many countries of Europe, including Austria, which is putting a strain on their health care systems. The lockdown imposed here will last for a maximum of 20 days, although it will be re-assessed after 10 days.
During this time people will be banned from going out unnecessarily, restaurants and most shops will remain closed and large events will be cancelled. Schools and 'day-care centers' will remain open, but parents have been advised to keep children at home. In Austria, the lockdown restrictions may be lifted on 13 December but it is possible that the restrictions will continue for those who have not been vaccinated.
A day earlier, on Sunday, markets in central Vienna thronged the markets of Vienna to spend Christmas shopping and enjoying their pre-lockdown walks. Chancellor Alexander Schalenberg announced the lockdown on Friday. Then he had also said that from February 1 next year, vaccination could be made mandatory for the people here.