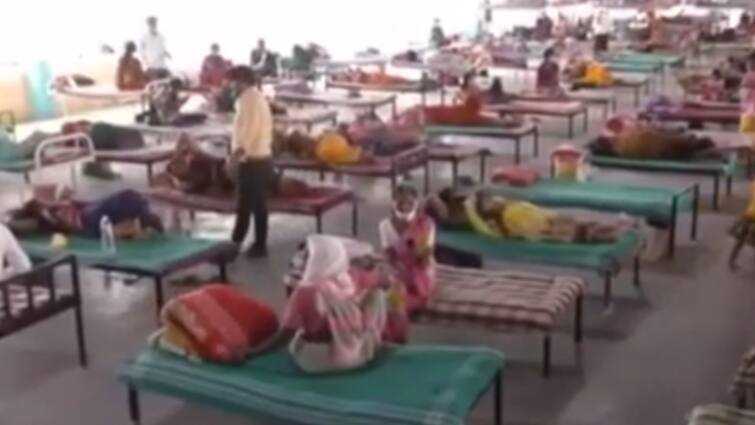 Covid-19 Cases In India: Is the covid crisis in India going away now? Many experts say that there is a decrease in cases after three weeks of Diwali, so the answer is probably yes. According to him, the reason behind the decrease in new cases is the exposure of large sections of the population to the virus during the second wave itself and the phased vaccination campaign. Although there will always be apprehensions about the spread of the virus since the onset of winter in large parts of the country due to the new and infectious nature of the virus, but according to experts, the possibility of a cataclysmic third wave like the second wave is less. Nevertheless, citizens are being advised to take proper precautions and monitoring.
The cases of Covid may increase towards the end of December-February, but it will be mild compared to the outbreak felt during the second wave in India. Thousands of people died in the second wave and several thousand had to be hospitalised. Gautam Menon, professor in the Department of Physics and Biology at Ashoka University, Sonepat, elaborated, "It is a coordinated nationwide lockdown. will not grow in any way unless another more infective form emerges." Many epidemiologists had predicted the peak of the third wave in October and November due to large crowds during festive seasons like Durga Puja and Diwali. But thankfully, this apprehension did not turn out to be true.
According to the data of the Union Health Ministry, on Tuesday, 7,579 new cases of Covid-19 were reported in the country, which is the lowest in the last 543 days. Menon told PTI, "This shows that a large part of Indians were infected in the second wave, the effect of which is being seen now." "In addition, more people have been protected from serious diseases, requiring hospitalization and death due to the vaccination campaign," he said. In his view, during the second wave from March to July this year, people in India are mainly protected from Covid at this time due to the high number of infected people. At the same time, the immunity rate against Kovid has increased due to vaccination.
Several scientific studies show that people who naturally become infected with the coronavirus and recover before vaccination develop "mixed immunity", better than those who get antibodies from vaccination alone. is immune. Virologist Anurag Aggarwal concurred with Menon, saying that the lower numbers could be linked to increased immunity from the delta form being infected by more people during the second wave, and more adults receiving at least one dose of the vaccine thereafter. Is. Aggarwal, director, CSIR-Institute of Genomics and Integrative Biology, New Delhi, said, "The sero-survey has shown that most of the population is estimated to be infected." Immunologist Vinita Bal said that it is an established fact that complete vaccination along with prior exposure to SARS-CoV-2 significantly reduces the severity of the disease.