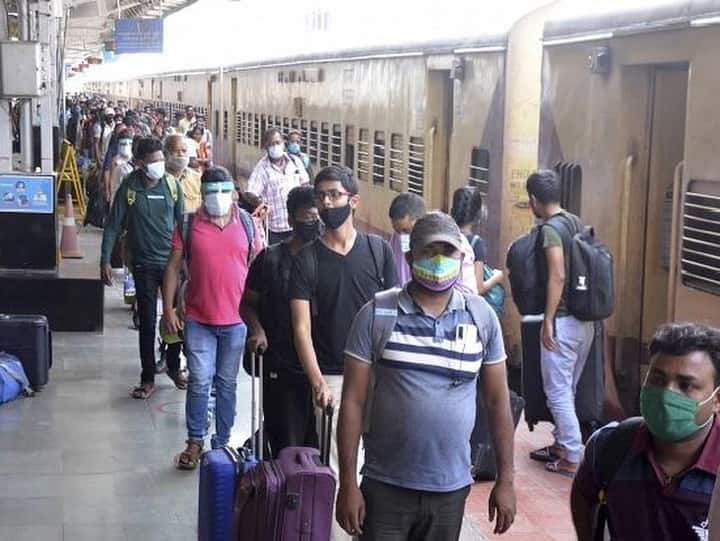 Indian Railways Covid Guidelines: Indian Railways has extended its guidelines regarding Covid-19 for another six months. In view of the Covid epidemic, the Railways has implemented these guidelines for the passengers as well as the railway administration inside the station premises and trains. In its new order, the Railway Board has also said that if any person is found without a mask in the station premises or during the journey, then he can be fined up to Rs 500.
Despite the decrease in the cases of Covid-19 across the country, the Railways has decided to increase its guidelines regarding this as a precautionary measure. The Railway Board said in its statement, "The guidelines for Covid-19 inside railway premises and trains have been extended for six more months on 16 April 2022 or till further orders."
There will still be a fine for not wearing a mask
Let us tell you that during the second wave of Covid in April, the Indian Railways announced a fine of up to Rs 500 for not wearing a mask inside the station premises or trains. This penalty rule was implemented till September for not wearing a mask. Now this has also been extended for six months. According to the Railway Board, "It is mandatory for all passengers to wear masks during the journey."
22 thousand 431 new cases of Covid arrived in the country on Wednesday
In the last 24 hours, 22 thousand 431 new cases of corona virus have been reported in the country. At the same time, 318 people died. According to the latest data released by the Ministry of Health, 24 thousand 602 people have been cured in the country yesterday, after which the active cases have come down to 2 lakh 44 thousand 198.
The Union Health Ministry has told that the number of vaccinations in the country has crossed 92 crores. Yesterday 43 lakh 9 thousand 525 doses of corona virus vaccine were given. After which the number of vaccine doses has increased to 92 crore 63 lakh 68 thousand 608.