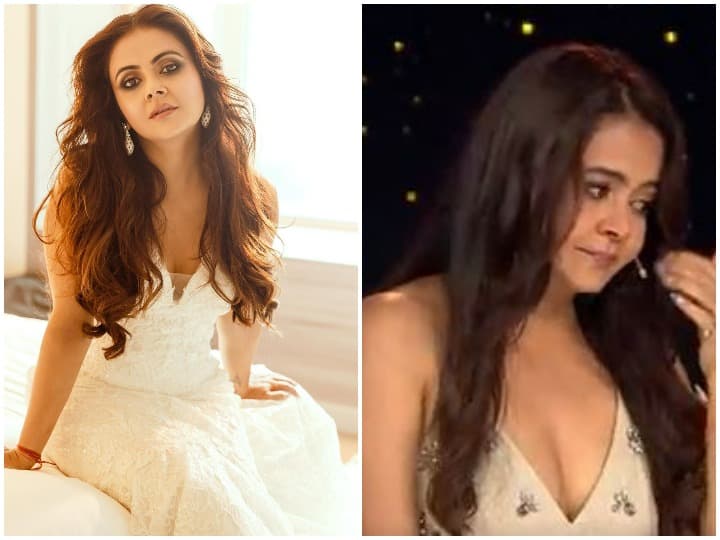 Devoleena Bhattacharjee: Devoleena Bhattacharjee's on camera tears came out. The crying video of Devoleena has started going viral on social media. TV actress Devoleena is participating in season two of Ladies Vs Gentlemen. During the show, the mention of Devoleena's ex-boyfriend breaks out, after which she cannot handle herself. Tears flow from Devoleena's eyes. Devoleena was also seen getting emotional in a promo released before the Ladies Vs Gentlemen show but the reason was not shown during the show.
In the new promo of Ladies Vs Gentlemen, many forms of Devoleena are going to be seen once again. Devoleena will be seen raging on the men's team on one side. On the other hand, tears will also be visible in his eyes. Ladies Vs Gentlemen is hosted by actors Riteish Deshmukh and Genelia D'Souza. During the show, Riteish Deshmukh had asked that what percentage of people believe that men disappear after cheating more than women after having a relationship.
Fasten your seatbelts, for the most THRILLING & ENTERTAINING debate of the year is just 2 days away! 🔥​

Watch Ladies Vs Gentlemen Season 2, streaming from 16th October, FREE on your #FlipkartApp.​@riteishd @geneliad #LadiesVsGentlemen #OfficialTrailer #FlipkartVideo pic.twitter.com/mjUohAaemK

— Flipkart Video (@FlipkartVideo) October 14, 2021
Devoleena and Jasmin Bhasin had estimated 50 percent on this question of Ritesh. On the other hand, Terence Lewis and Jay Bhanushali had estimated 60 percent from the men's team. On this, Devoleena said that this question is wrong for me because I feel that boys do not give commitments. Devoleena said with this that even if he gives the commitment by mistake, then he has to save his life after that. On this Terence asked Devoleena if she had ever felt this way. Devoleena said yes to this. Devoleena told the story of her former relationship and said that she lived in the relationship for five to six years. Then suddenly she stopped and said that she does not want to talk about it. After this Devoleena could not stop her tears.
Hair-free hai toh care-free hai! 😂​

Watch as @kkundrra and @KARISHMAK_TANNA debate over men's biggest turn off on this episode of Ladies v/s Gentlemen Season 2, streaming for FREE on your #FlipkartApp.@AshaNegi7 @princenarula88 @riteishd @geneliad pic.twitter.com/hC9ZHei4DR

— Flipkart Video (@FlipkartVideo) November 2, 2021
Devoleena became very weak during the show. Seeing her condition, host Genelia D'Souza also looked upset, after which the fans have showered love on Devoleena. Devoleena's fans are sending loving messages for her on social media. Fans have also advised him to stay strong.