[ad_1]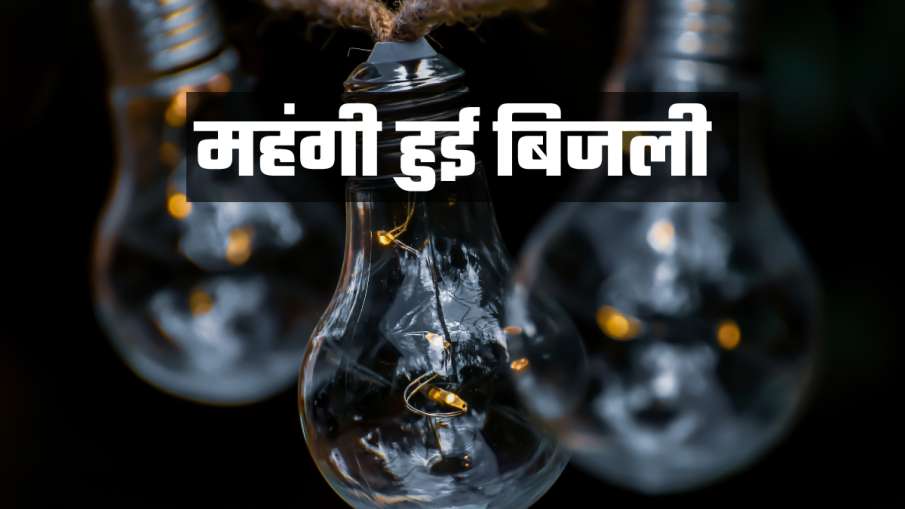 Raipur: Per unit price of electricity has been increased in Chhattisgarh. The Chhattisgarh State Electricity Regulatory Commission (CSERC) has increased the power tariff (price of electricity) by about 6.9 percent i.e. about 37 paisa/unit. These rates have been made effective from August 1, 2021. Officials gave this information on Tuesday.
CSERC secretary PK Shukla said that the commission felt that the plan of power tariff should be changed. If this is not done now, then the accumulated revenue gap of the state power companies will widen, which will put more pressure on the power consumers going forward.
PK Shukla said that such a path has been adopted, which will not burden our consumers and the cost incurred by our companies will also be resolved.
By how much did the rate increase?
Last year the average rate of electricity was Rs 5.93/unit. But, it has been fixed at Rs 6.41/unit for the financial year 2021-22.
The average rate for domestic consumers less than 100 units per month was Rs 3.40/unit, which has been increased to Rs 3.60/unit.
The average rate for those consuming 100 to 200 units/month has been increased from Rs.3.60/unit to Rs.3.80/unit.
The tariff for electric vehicle charging units will remain the same as before, which is Rs 5/unit.
Rebate of 50% in electricity surcharge on mobile towers installed after 1st April 2019 in Naxal affected areas will continue.
The exemption in electricity surcharge for medical establishments in tribal and rural areas has been increased from 5% to 7%.
Fixed charges based on consumption will now be charged on the basis of connected load and telescopic.
Fixed charge limit for applicable single phase consumers has been increased from 3 kW to 5 kW.
The main opposition BJP is opposing the increased electricity prices in the state. Criticizing the Congress government, BJP leader Dharamlal Kaushik said that the state government has betrayed the people. The increase in electricity rates will increase the burden on those who are already bearing the brunt of Corona. The state government is doing injustice to the people.
[ad_2]