FIFA World Cup 2022: Today is the 7th day of the FIFA World Cup, the ongoing football tournament in Qatar. Today also four matches will be played. In this, two matches will be of Group D and two matches will be of Group C.
On this day, French star Kylian Mbappe will be seen on the field, and Lionel Messi's magic will also be seen on the field. The Argentine team, which lost to Saudi Arabia in the first match, will come down today with the intention of making a comeback. The Asian team would like to strengthen their Round of 16 claim by defeating Poland today.
Now let's know one by one about all the matches of today:-
Wrapping up another exciting match day at the #FIFAWorldCup! ✌️

— FIFA World Cup (@FIFAWorldCup) November 25, 2022
1st match:- Tunisia vs Australia
A high-confident Tunisian side will face Australia in their second Group D match on Saturday after holding Denmark to a goalless draw. Tunisia, one of four Arab nations to qualify for the World Cup, has won fans over after holding Denmark to a draw to reach the semi-finals of the European Championship. Its supporters are not only from Tunisia, but the team is also getting support from the fans of Palestine, Egypt and Algeria. Australia, on the other hand, suffered a 1-4 defeat to defending champions France in their opening match in Group D. This match will take place from 3.30 pm Indian time.
Second match:- Saudi Arabia vs Poland
Saudi Arabia continues to face the brunt of world football and its fans are expecting another 'joint killer' performance. Saudi Arabia's focus now turns to Robert Lewandowski's Poland after inflicting one of the biggest upsets of the World Cup, defeating Messi's Argentina in their opening match. By registering another win here, Saudi Arabia will strengthen its claim to reach the next round. Poland, on the other hand, played a goalless draw against Mexico in their first Group C match. Lewandowski will be the target as this is his fourth World Cup and he is yet to score a goal in any World Cup. This match will start at 6.30 pm Indian time.
Third Match:- France vs. Denmark
Defending champions France will be eyeing a win against Denmark at Stadion 974 to seal their place in the knockout stages. If Tunisia and Australia draw in today's first Group D match, defending champions France will qualify for the next stage as group winners. France defeated Australia in the first match. Denmark were held to a draw by Tunisia. This match will start at 9.30 pm according to Indian time.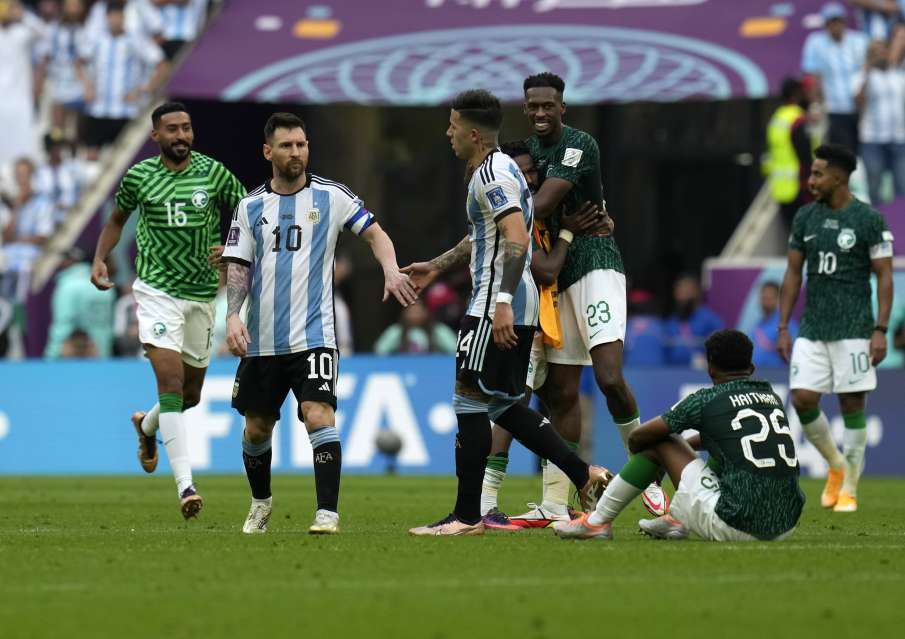 Fourth match:- Argentina vs Mexico
This Group C match is very important for Argentina. Lionel Messi's team, which was the victim of a reverse against Saudi Abar in the first match, would like to make a comeback today. Mexico, on the other hand, played a 1-1 draw with Poland in their first match in Group C. Argentina will definitely need to make some changes in the way they play today and must win at all costs if they want to stay in the knockout race. According to Indian time, this match will start at 12.30 pm.
Where will you be able to watch matches and live streaming?
The rights of the FIFA World Cup are with Sports18. You can enjoy matches throughout the World Cup on two channels of this network, Sports18 and Sports18 HD. You can watch Football World Cup matches for free on the Jio Cinema app. Customers of Jio, Vi, Airtel and BSNL can also enjoy the Football World Cup through this. Jio Cinema will be live streaming all the matches. The match will be enjoyed here in a total of five languages ​​including Hindi and English.