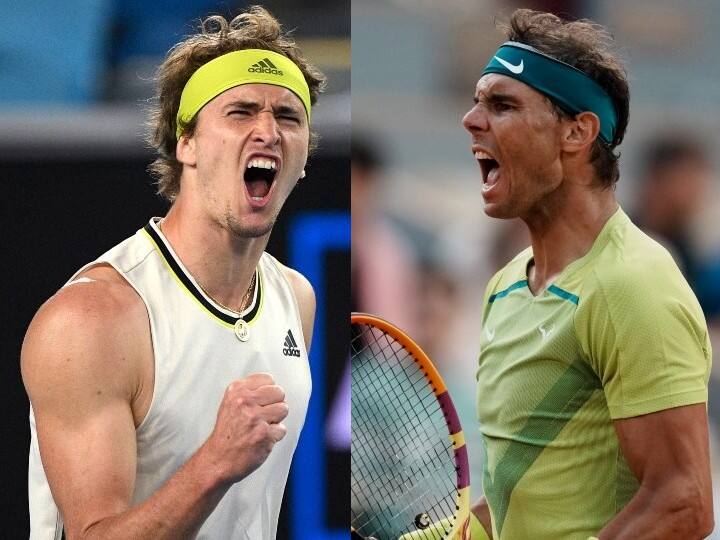 French Open 2022 Semifinal: Rafael Nadal, who is called the King of Clay Court, is once again close to proving his supremacy in the French Open played on clay. Nadal, who has won the French Open 13 times, is also in the semi-finals this time, where he faces third seed Alexander Zverev.
Nadal defeated world number-1 Novak Djokovic 6-2, 4-6, 6-2, 7-6 in the quarter-final match in a match that lasted for four hours. On the other hand, Zverev defeated Alkaaz 6-4, 6-4, 4-6, 7-6 in the quarter-final match to reach the semi-finals. This will be the 10th match between the two. In 9 matches played so far, Nadal has won 6 and Zverev has won 3 matches. In such a situation, Nadal's upper hand looks heavy in this match.
1. When will the semifinal match between Nadal and Zverev take place?
This match will start at 6.15 minutes on the evening of June 3 (Friday) according to Indian time.
2. Where in India can this match be seen?
This match will be broadcast on the channels of Sony Sports Network. You can watch it live on Sony Ten-2, Ten-3, Ten-4 and Sony Six.
3. Can this match be watched online?
Yes, it can be viewed online. It will be online streaming on Sony LIV app.