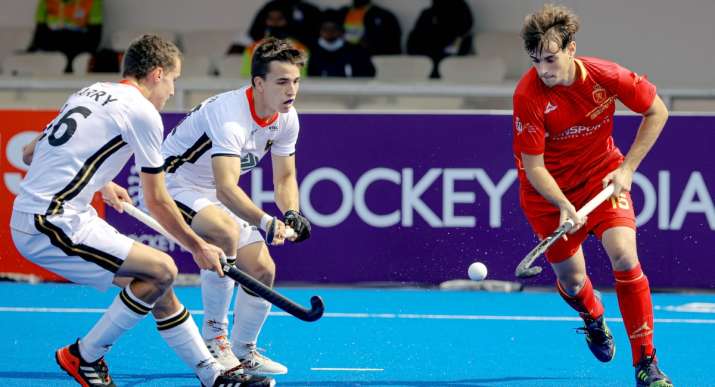 Six-time champions Germany defeated Spain 3-1 in a shootout to advance to the semi-finals of the FIH Junior Men's Hockey World Cup. By the stipulated time the score was tied at 2-2. Germany then took the lead in the fifth minute with a penalty stroke from Christopher Kütter.
Six minutes later, however, Spain's Ignacio Abajo scored from a penalty corner to equalize. No goals were scored in the next two quarters. Spain took the lead in the 59th minute with a goal from Eduard de Ignacio Simo.
At the last whistle, Germany got a penalty corner on which Masi Fant scored a goal and dragged the match into a shootout. Paul Smith, Michael Strathof and Hannes Müller scored for Germany in the shootout while Mateo Pozarich missed.
On the other hand, Spain's Agajo, Guillermo Forchuno and Simo missed goals while Gerard Klapes scored. Germany, the most successful team in Junior World Cup history, has won the title six times. She last won the title in 2013 in Delhi and won a bronze medal in 2016 in Lucknow.