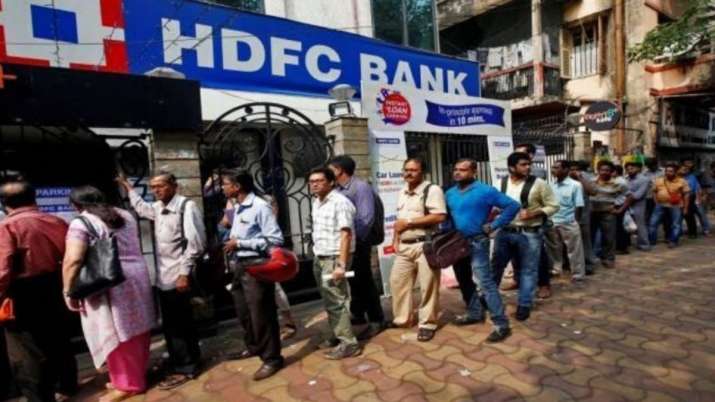 New Delhi. HDFC Bank, the largest private sector bank, on Thursday announced the refund of the disputed "GPS Equipment Commission" charged for six years from its auto loan customers. Last year, the then chief executive officer of the bank, Aditya Puri, admitted to irregularities in auto loan disbursement after specific allegations surfaced. The Reserve Bank had also imposed a penalty of Rs 10 crore on the bank earlier this year for lapses in loan disbursement.
HDFC bank has announced to return the commission in a public notice published in newspapers. The notice said that HDFC Bank will refund the commission of GPS equipment to auto loan customers who have taken GPS equipment under auto loan financing between FY 2013-14 to FY 2019-20. It said the refund amount would be credited to the repayment bank account of the customers registered with the bank. The bank has also asked customers to contact them within the next 30 days.
The bank was accused of forcing auto loan creditors to purchase GPS (Global Positioning System) equipment from the bank at a cost of over Rs 18,000 along with the loan. This had raised questions about privacy besides violating existing rules barring banks from selling any other product as the location of a vehicle can be obtained from such a device.
Talks are going on with RBI to start the stopped services
HDFC Bank said it is in constant touch with the Reserve Bank of India (RBI) to restore the restricted services but it would be difficult to give a timeline. The RBI had in fact ordered HDFC Bank to stop issuing new credit cards till several lapses in the bank's internet and mobile banking system were rectified. HDFC Bank said in a statement on Thursday that it will build a new technology in the form of 'Digital Factory' and 'Enterprise Factory' campaign to address network related issues.
The bank, however, admitted that it will continue with the old banking system and is working to reduce the time taken to restore the service in case of a glitch. In a major move in December 2020, the RBI ordered HDFC Bank to suspend new digital banking initiatives and credit card issuance due to glitches in the internet and mobile banking system. Even after this action, however, these flaws continued and recently on Tuesday, the bank's mobile application stopped working for 90 minutes.