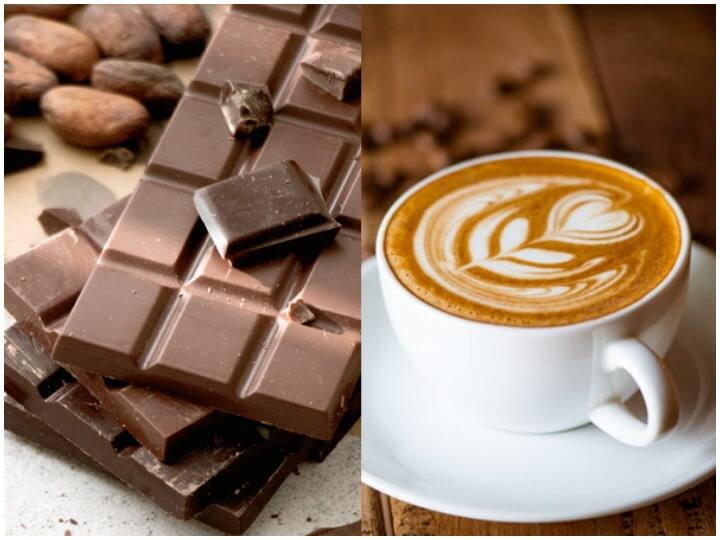 Coffee Or Chocolate: Some people have a habit that they start their day with coffee and end their day with a chocolate. The flavor of both these things is same. That's why they are often seen in conjunction with each other. However, out of these, chocolate is considered a junk food. But it is advisable to eat both these things in limited quantity. There both of these have their own health benefits. In such a situation, here we will tell you which of the two is better for your health. let's know
Hot chocolate and coffee – A person gets the same amount of caffeine in 4 cups of coffee as he gets from 7 chocolates. Accordingly, hot chocolate is healthier than coffee.
Health benefits of coffee – Coffee contains caffeine. Due to which it fills us with energy and also reduces fatigue to a great extent. When we consume black coffee, our brain also gets many benefits. This strengthens the memory and also keeps your mood good and reduces stress. Due to which your mental health remains good and your brain also works properly. It also increases your metabolic rate by 10 percent, due to which it helps you a lot in fat loss and also burns more calories.
Health benefits of eating chocolate – Dark chocolate contains elements like fiber, iron, copper, but due to using some additives, you are not able to get its benefit. Consuming dark chocolate also keeps your heart healthy as it improves the blood flow in our arteries.
Disclaimer: News Daily India does not confirm the methods, methods and claims mentioned in this article. Take these only as suggestions. Before following any such treatment/medication/diet, consult a doctor.