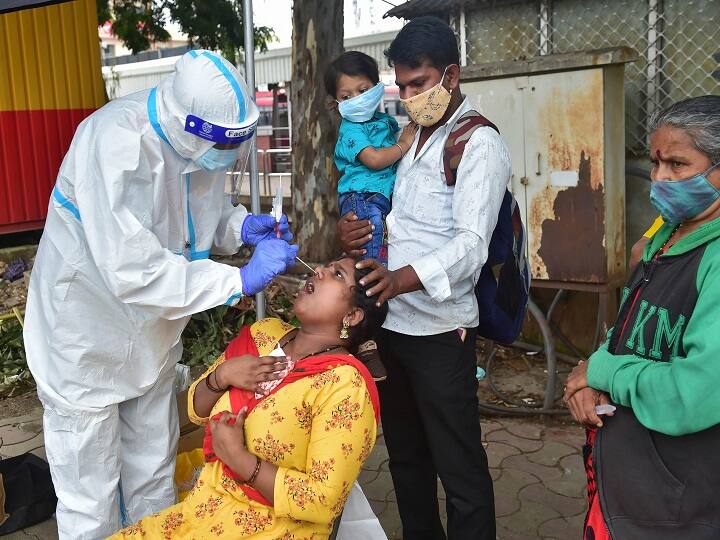 Ujjain News: Ujjain's health staff has also become alert in view of the danger of the new variant Omicron of Corona. The preparations to deal with the third wave of corona in the government hospitals of Ujjain have started rapidly. In Ujjain's Government Madhav Nagar Hospital, 204 beds of oxygen are safe. Apart from this, ventilator beds have been prepared.
Dr. Vikram Singh Raghuvanshi of Madhavnagar Hospital said that at present 100 to 150 people are coming daily to get tested for Covid-19,  But right now everyone's report is coming negative. This is a relief. Although the health department is fully prepared. Oxygen plant is also installed in Madhav Nagar Hospital. Apart from this, the employees of the Health Department have also been alerted.
Monitoring is being done in government hospitals as well as private hospitals.
It is worth mentioning that Ujjain is a religious city and devotees from all over the country come here to have darshan. In such a situation, in view of the new variant of Corona, the staff of the Health Department does not want to take any kind of risk. Ujjain Collector Ashish Singh said that monitoring is being done in government hospitals as well as private hospitals. Better work has been done regarding health services in Ujjain. Even in the medical college here, the bed is safe regarding Kovid. Apart from this, there are resources for treatment for all classes of people.
171 people were killed in Ujjain in the first and second wave
Let us inform that in the first and second wave of Covid, 171 people of Ujjain lost their lives. Most people lost their lives in the first wave of Covid. In the second wave of Kovid, people were also relieved due to the increase in the means of treatment, but now the health staff as well as the common people are worried about the new variant.