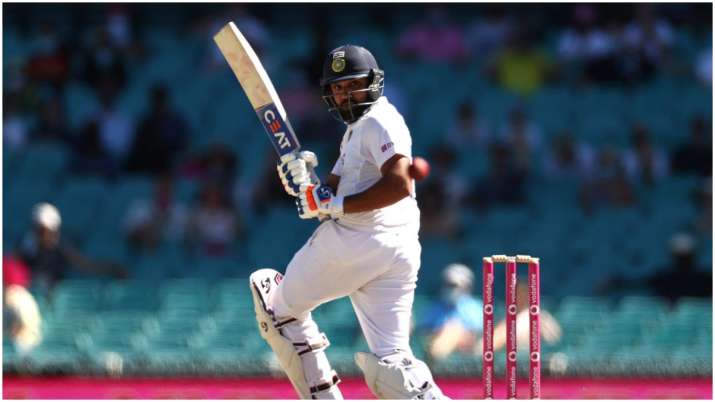 Rohit Sharma highest run scorer
In the four matches played earlier in the series between India and England, Rohit Sharma became the highest run-scorer for India. Rohit Sharma scored 368 runs in four Test matches and averages 52.27. Rohit Sharma had scored one century and two half-centuries during this period. Rohit Sharma's best score in this series was 127 runs. Rohit Sharma has recently become the captain of Team India and this is going to be his first Test match as captain abroad. Rohit Sharma will try to make the best start of his captaincy by winning the series.
Indian bowlers will be tested in front of Joe Root
When the series was going on earlier, then Joe Root was the captain of England. But after a bad defeat in the Ashes, he left the captaincy, now Ben Stokes is the captain, but the way Joe Root has been batting for the last few years, he is no less than an alarm bell for Team India. From the year 2021 till now, Joe Root has played 22 Test matches and scored ten centuries and four half-centuries in his 42 innings. During this, he has added a total of 2355 runs to his account. Talking about the batsmen who scored the most runs in a Test match in the last two years, no batsman in the world is even close to him. The way Joe Root is batting, it is certain that Indian bowlers are going to have a big test in front of him.
James Anderson can become a threat to Team India
Another threat to Team India could be England's fast bowler James Anderson. Anderson is the highest wicket-taker in Test cricket. He has taken the wickets of Indian team captain Rohit Sharma and former captain Virat Kohli many times in his name. In such a situation, it is sure that he will not be in a mood to spare this time too, but it will be interesting to see how the Indian batsmen play him. England's bowling will largely revolve around James Anderson.
All eyes will be on Jasprit Bumrah
The work that their fast bowler James Anderson will do for England, the same responsibility is going to be of fast bowler Jasprit Bumrah from Team India. Jasprit Bumrah was recently rested from the series played against South Africa. Now they are ready to enter the match afresh. In such a situation, Jasprit Bumrah is going to be largely responsible for the victory of the Indian team. In the four matches played in the series, Jasprit Bumrah is at number two in terms of taking the most wickets. The highest number of wickets has been taken by England's Ollie Robinson, who has 21 wickets, while Jasprit Bumrah has 18 wickets. Team India would like that in this match too, Jasprit Bumrah bowling lethally to turn the match in favor of Team India.
28th Test century expected from Virat Kohli
Everyone's eyes are going to be on Virat Kohli, the former captain of Team India, in this test match. Virat Kohli is currently facing many questions regarding his form. Since the year 2019, so far not a single century has come from his bat. Even in IPL 2022 he could not play any big innings. In such a situation, whether captain Virat Kohli will return before this Test match, it is a big question in itself. Virat Kohli has so far scored 27 centuries in Test matches. Indian fans hope that this time they complete their 28 centuries and also indicate a return to form. If Virat Kohli's bat works, then he will not hesitate to turn the match in favor of Team India by playing a big innings.