[ad_1]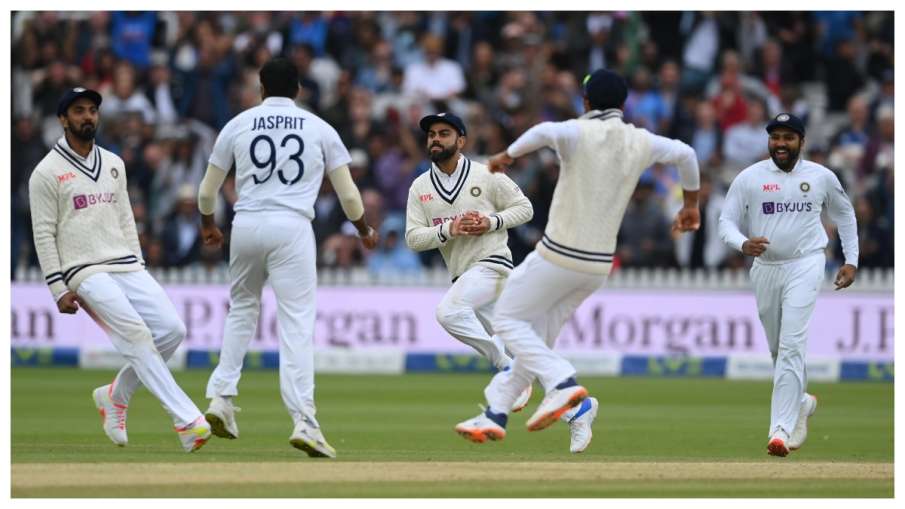 Indian captain Virat Kohli credited the entire team for the 151-run win against England in the second Test at Lord's, saying that the ninth wicket partnership between Mohammed Shami and Jasprit Bumrah in the second innings helped the team win. created the atmosphere.
Shami (56 not out off 70 balls) and Bumrah (34 not out off 64 balls) declared their second innings at 298 for eight with an unbroken 89-run partnership for the ninth wicket and set a target of 272 for England. and then his entire team was dismissed for 120 runs.
Kohli said after the match, "I am proud of the entire team. The bowlers didn't get help for the first three days of the pitch but we implemented our strategy well. The way Jasprit and Bumrah batted under pressure conditions in the second innings was unmatched. This is where the atmosphere was created which helped us further. "
"The lower order batsmen don't get many opportunities to make such partnerships and whenever we have been successful, our lower order has contributed. Kohli said that the team understood that it would be difficult to score 272 runs in 60 overs but 10 wickets can be taken.
"We knew we could take 10 wickets. A little tension on the field inspired us. We wanted to encourage Shami and Bumrah and that's why we handed them the new ball. He also got us wickets immediately. "
This is India's third win at Lord's. Earlier, he had won here in 2014 under the leadership of Mahendra Singh Dhoni. Kohli was also a part of that team.
Kohli said, "I was part of that team with Dhoni bhai in 2014 but today it was amazing to win in 60 overs. Mohammad Siraj was playing at Lord's for the first time and he bowled brilliantly. Nothing can be a better gift for Indian fans than this win.
England captain Joe Root said that his team did not play according to the conditions but at the same time promised to return in the next matches. Root said, "We haven't been able to handle these types of situations properly but there is a lot of cricket to be played in this series and we will come back." As a captain, I take responsibility. We made mistakes but the credit for the win goes to them (India). "
"As a team, we have played a five-match series before and we can come back. Indian opener KL Rahul was adjudged man of the match for his first innings century. With this, he has also got his name written on the honor plaque of Lords.
Rahul said, "I am checking that board everyday to see if they have written my name. We had to give a good start while batting first. It was necessary to score more than 350 runs in the first innings and that is what we did. We will continue to do so in future also."
[ad_2]