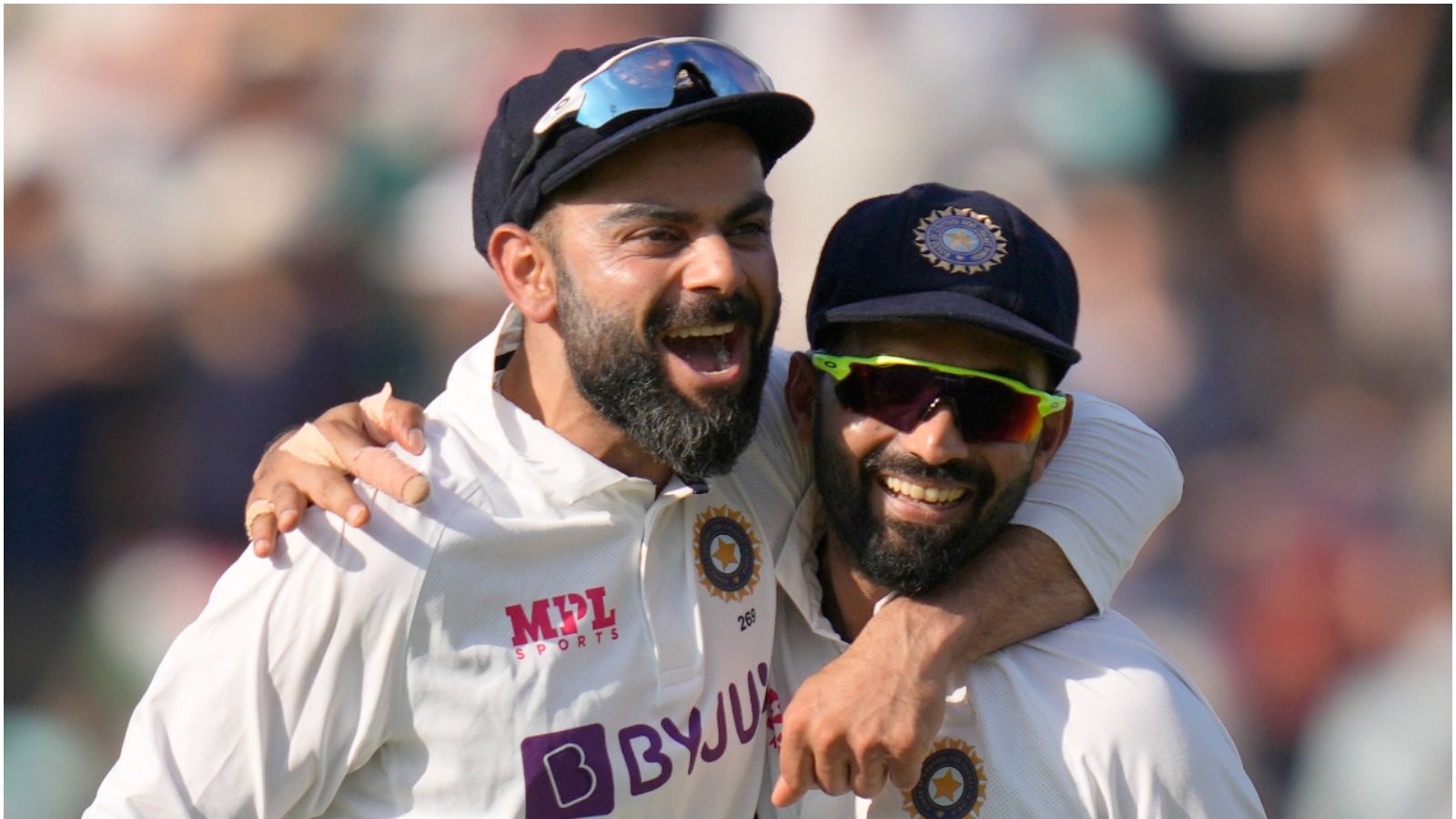 New Delhi. Under the captaincy of Virat Kohli, Team India is spreading fire in England. In the fourth Test (IND vs ENG), the team won by 157 runs after trailing by 99 runs in the first innings. With this Kohli won 10 Tests against England as captain. Earlier, no Indian captain could achieve the feat of winning 10 Tests against a single country. Kohli has not won an ICC trophy as a captain so far, but he is the Indian captain with the most number of Test wins against 4 countries. Team India is currently leading 2-1 in the five-match series. The fifth Test will be played in Manchester from 10 September. The team has not won a Test series in England since 2007.
Virat Kohli has won 10 Tests against England. No other Indian captain has even been able to reach his half. That is, no one has been able to win even 5 Tests. Kohli has played a total of 18 Tests against England under his captaincy. Have won 10 matches, lost 6 matches. 2 matches ended in a draw. On the other hand, if we talk about former captain MS Dhoni, he captained in 15 Tests against England, but he could win only 3 Tests. The team was defeated in 9, 3 matches were drawn. Mohammad Azharuddin and Ajit Wadekar also won 3-3 Tests against England under their respective captaincy.
Most Tests won against 4 countries
Virat Kohli is the player to win most Test matches against 4 countries as captain for India. He has won 7 Tests against South Africa while 6-6 against Sri Lanka and West Indies. MS Dhoni has won 8 Tests against Australia while Sourav Ganguly has won 6 Tests against Zimbabwe. Virat Kohli has won 3 out of 10 Tests against Australia. Kohli is the only Asian captain to win 6 Tests as captain in SENA countries i.e. South Africa, England, New Zealand and Australia.
Ranked among top-4 captains in the world
Virat Kohli has led Team India to victory in 38 Tests under his captaincy. He has captained in 65 Tests. They have lost in 16 Tests. 11 matches have been draws. He is included in the list of top-4 captains in the world in terms of winning most Tests. South Africa's Graeme Smith has won 53 Tests. Apart from this, former Australia captain Ricky Ponting has won 48 Tests and former Australia captain Steve Waugh has won 41 Tests under his captaincy.
Has captained against 7 countries
Talking about Virat Kohli's Test career, he has captained in Tests against 7 countries. 10 out of 18 Tests against England, 7 out of 10 Tests against South Africa, 6 out of 8 against West Indies, 6 out of 9 against Sri Lanka, 3 out of 4 against Bangladesh, 3 out of 6 against New Zealand Whereas against Australia have won 3 out of 10 Tests. Kohli has not lost Tests as captain against West Indies and Bangladesh. Under Kohli's captaincy, the team had also made it to the final of the first World Test Championship. But he was defeated at the hands of New Zealand. Talking about the table of the current World Championship, Team India is running on top.