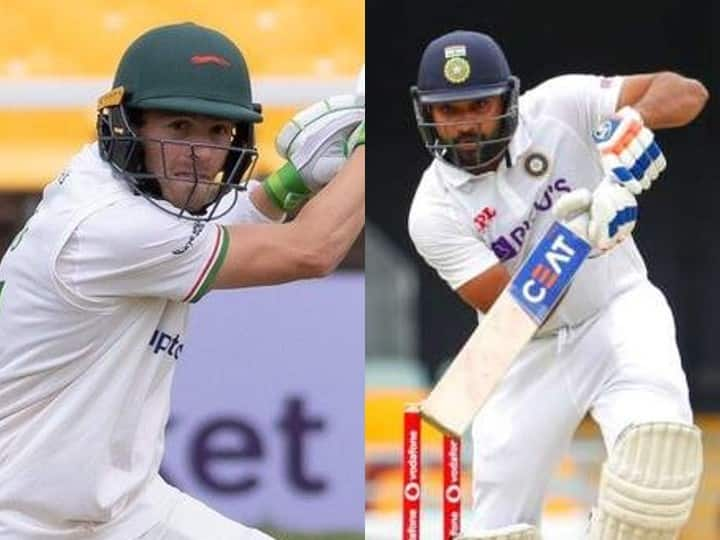 India vs Leicestershire: The Indian team has to play a Test match against England in Birmingham from July 1. Before this important match, Team India has to play a practice match to adapt to this format of red-ball cricket. In this practice match, the Indian team is facing English county club Leicestershire. In this match, four players of the Indian team will also play for Leicestershire. Leicestershire is captained by Sam Evans, while the Indian team is commanded by Rohit Sharma.
When and where Indian spectators can watch this match, read here.
1. When will Team India's practice match against Leicestershire start?
This practice match will start today (June 23) at 3 pm.
2. How many days will be the India vs Leicestershire match?
This match will be of four days.
3. Where will the India vs Leicestershire match be played?
This match will be played at Grace Road Stadium in Leicester city of England.
4. Team India's practice match will be broadcast on which TV channel?
This match will not be broadcast on any TV channel.
5. Can't even watch the match online?
This match can be watched online. This match will be live streaming on Leicestershire County Cricket Club's YouTube channel.
6. What is the name of the YouTube channel of Leicestershire County Cricket Club?
The name of this YouTube channel is Foxes TV YouTube channel.
Squads of both teams:
Team India: Rohit Sharma (captain), KL Rahul (vice captain), Shubman Gill, Virat Kohli, Shreyas Iyer, Hanuma Vihari, KS Bharat (wk), Ravindra Jadeja, R Ashwin, Shardul Thakur, Mohammed Shami, Mohammad Siraj, Umesh Yadav.
Leicestershire: Sam Evans (Captain), Rihan Ahmed, Sam Bates (Wk), Nat Bowle, Will Davis, Joy Evison, Lewis Kimber, Abhi Sakande, Roman Walker, Cheteshwar Pujara, Rishabh Pant, Jasprit Bumrah, Pranand Krishna.