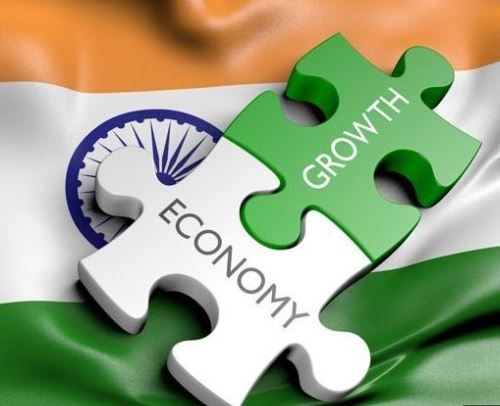 GDP Growth: During the Covid period, along with all the economies of the world, India was also affected very adversely and the pace of economic growth of the country had slowed down. However, now it seems to be back on track and the world's leading rating agencies are also expressing their trust in India. One such well-known rating agency Moody's has given an estimate of good economic growth rate, expressing great confidence in India's economy.
Moodys gave an estimate of 9.3 percent GDP
India's economy can grow at the rate of 9.3 percent in the financial year 2022, Moody's has given this estimate in its latest report. Moody's Investors Services, in its latest report, has predicted India's economy to remain strong and grow rapidly again. While it may remain 9.3 percent in FY 2022, it has been estimated to be 7.9 percent in FY 2023.
Onwards & upwards!
India's GDP growth gains momentum, leading rating agencies revise GDP estimates for FY22! #IndiaBouncesBack pic.twitter.com/B5I3Ps80LQ

— MyGovIndia (@mygovindia) November 24, 2021
The Finance Ministry also recently made a tweet
Recently, the Finance Ministry had made a tweet of rating or credit firm-agencies assessing India's economy, in which most showed their estimates improving towards the better. It had the names of giants like ISB, Icra. In this episode, now Moody's has also expressed confidence in India's economy, so it can be called good news.
Know what else Moody's has to say
Moody's analyst Shweta Patodia has said that due to the ever-increasing pace of Kovid vaccination in India, the country's economic activities will get a good boost and the economy will spin rapidly. Consumption in India will increase due to the growth of consumer demand and manufacturing and its effect will be given in the form of increasing economic growth rate.
What is the Reserve Bank's estimate
The Reserve Bank of India or RBI has given an estimate of 9.5 percent of GDP for the current financial year. It is estimated to be 7.9 percent for the second quarter, 6.8 percent for the third quarter and 6.1 percent for the fourth quarter.