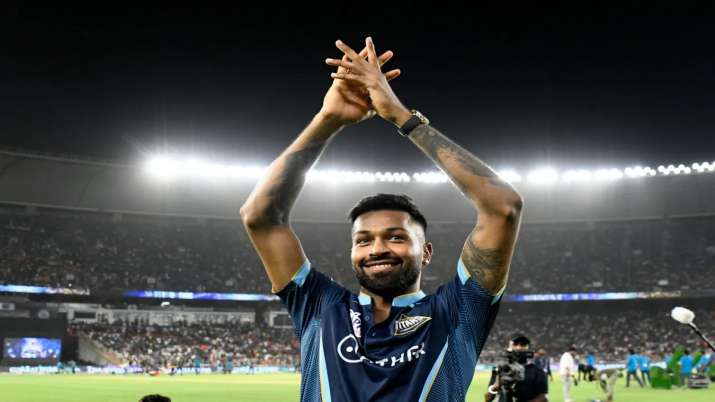 Team India has made full preparations to beat South Africa in the series of five T20 International matches. The team's master plan will see the lead role played by Hardik Pandya, who is trying to make a comeback in the international match. Pandya has already won everyone's heart by winning the trophy in the debut season to Gujarat Titans under his captaincy in IPL 2022.
"The old Hardik will be back!" 💪

🎥 #PapaPandya will be back in Blue, and we are excited! 🔥 #INDvSA #TeamIndia @hardikpandya7 pic.twitter.com/6KaQBb7860

— Gujarat Titans (@gujarat_titans) June 3, 2022
The win was beyond everyone's expectations, but his scintillating all-round performance made it possible. As a batsman, he scored 487 runs in 15 matches and took eight wickets when he came to bowl, including three for 17 in the final. Of course, around such a fine form of Pandya, India's winning plan for the series against South Africa will be built.
Preparations to give victory to India after Gujarat Titans
Image Source : BCCI/IPL
Hardik Pandya desperate to return to Team India
Hardik Pandya has assured the Indian team that he is ready to repeat the IPL performance in the upcoming five-match T20I series. He has said that "the old Hardik will be back." In a video posted on the Twitter handle of Gujarat Titans, Pandya said, "The old Hardik will be back. The fans have returned to the stadium, so the time has come for me to return. There are many matches to come in the coming times, which I am looking forward to. I am eager to do the same thing for my country as I did for Gujarat Titans.
'I was not dropped, I took leave'
I was not dropped from the team – Hardik
Hardik Pandya had to stay away from the field for a long time due to a back injury before the IPL. He was not available for Team India in many international matches. Although cricket pundits and critics were citing the reason for his poor fitness, Pandya said that he himself had taken the decision to stay away from the game.
"Many people don't know that I took a break from the game. I took this decision myself. During this, most people had a misconception that I was dropped from the team. It is important to be available to be dropped from the team. I am thankful to BCCI for giving me a chance to rest for a long time.
Hardik Pandya has not played any international match for the Indian team for more than six months. He has come back with a bang in the IPL. He is in terrific form and continues to win. The picture is clear, Pandya will be the trump card of Team India's strategy.