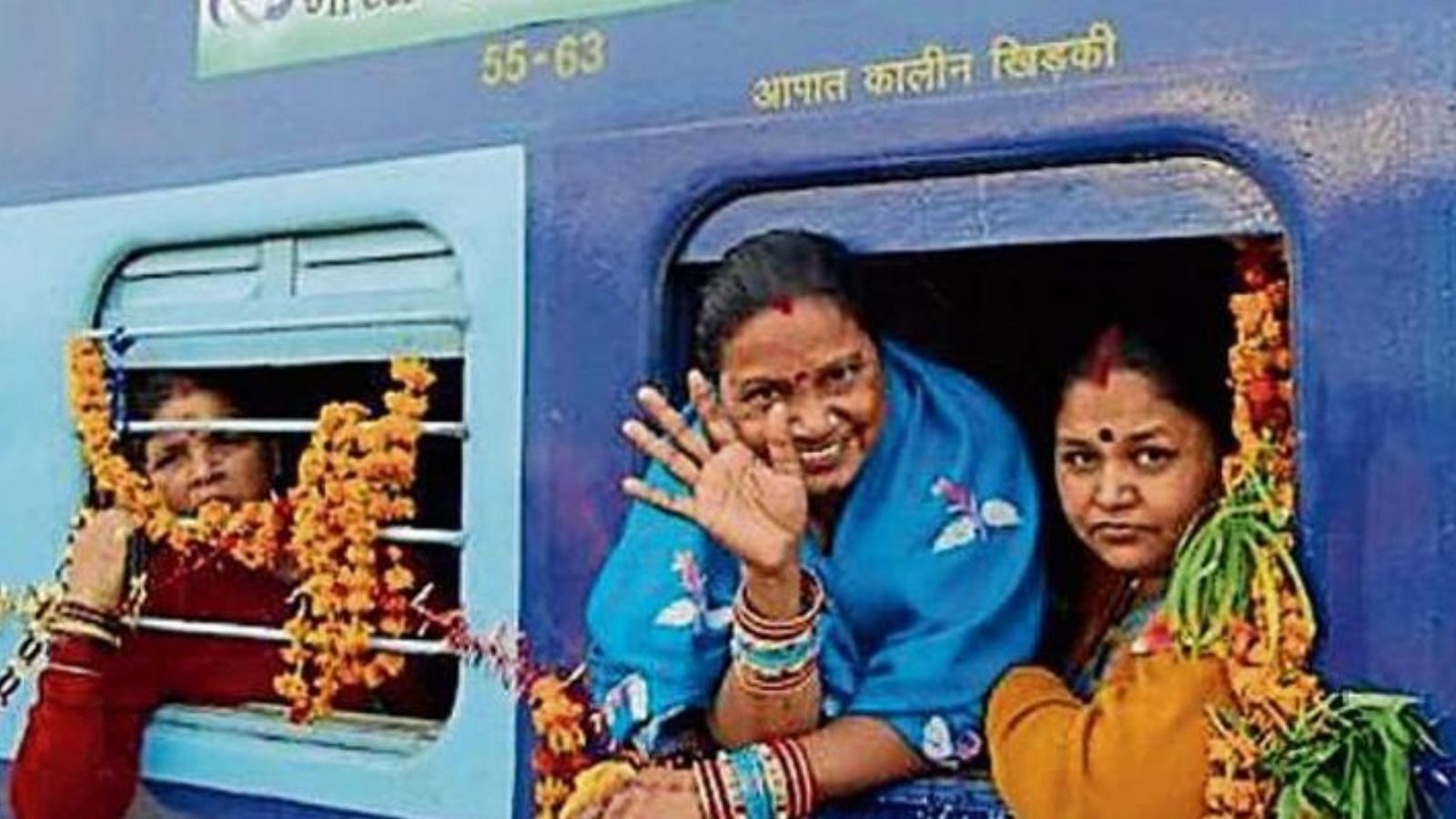 Indian Railways News: Indian Railways has announced the launch of the theme based tourist circuit train Bharat Gaurav trains. Railways has decided to run 190 Bharat Gaurav trains in public-private partnership. For this, more than 3,000 rail coaches have been identified.
Railway Minister Ashwini Vaishnaw said that these are not regular trains which run according to the time-table. We have identified 3,033 rail coaches i.e. 190 trains for these theme-based trains. He informed that after passenger and goods train section, the government is now starting tourism segment for Bharat Gaurav trains. These trains will show the culture and heritage of India.
Railway Minister Ashwini Vaishnav said, "These trains will help in realizing Prime Minister Narendra Modi's vision to show India's rich cultural heritage and magnificent historical places to the people of India and the world."
Press Conference on 'Bharat Gaurav' trains. https://t.co/giyAOjpya3

— Ashwini Vaishnaw (@AshwiniVaishnaw) November 23, 2021
The Railway Minister said that these trains can be operated by both the private sector and Indian Railway Catering and Tourism Corporation Limited (IRCTC). Applications are invited for these.
The Railway Minister said that 15 stakeholders, including various tourism business companies, state governments tourism boards and IRCTC, have shown interest for operating Bharat Gaurav trains. This plan has been prepared after extensive consultation with about a thousand stakeholders.
Ramayana Circuit Train First Bharat Gaurav Train
Railway Minister Ashwini Vaishnaw said that as the first example of Bharat Gaurav trains, the Ramayana Circuit Train is being operated. Apart from this, his themes on many dimensions of Indian culture and heritage like Shivaji Circuit, Durg Circuit, Jyotirling Circuit, Jungle Safari Circuit, Jagannath Circuit, South Indian Temple Circuit, Guru Kripa Circuit to visit the places of Sikh Gurus etc. There are plans to run based special tourist trains. Operators will have the freedom to set the theme.