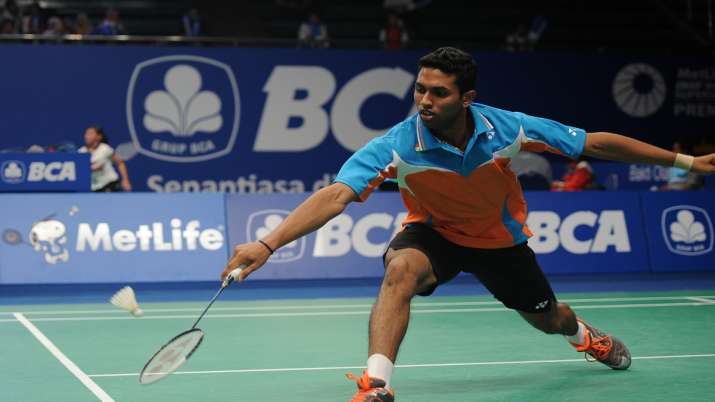 Star Indian shuttler HS Prannoy's winning streak in the Indonesia Super 1000 badminton tournament has finally come to a halt. Prannoy crashed out in the semi-finals of the tournament after losing in straight games to China's Zhao Jun Peng.
Prannoy's journey ends in Indonesia Open
World number 23 player Prannoy tried a lot in this match but could not achieve the winning rhythm. Indian badminton player Jun Peng, who won the bronze medal twice in the World Junior Championship, defeated 16-21, 15-21 in a match that lasted 40 minutes. This was the first meeting of the two in the International Badminton Tournament. Prannoy had reached the semi-finals of the Indonesia Open for the second time. Earlier, he had reached the last four of this tournament in 2017 as well.
Reasons for Prannoy's loss in the semi-finals
In the first game of this match, Prannoy looked a bit sluggish in the beginning and end. The Chinese kept him under pressure from the start with his powerful smashes and flick shots. Till the break in the first game, the Chinese had taken an 11-6 lead over Prannoy. This five-point difference remained till 14-9. Prannoy looked a bit nervous in his net play, though he narrowed the gap to 14-16 but Jun Peng won the game 21-16.
In the second game, Prannoy took a 6-4 lead but missed several chances but his joy did not last long. Jun Peng took full advantage of his weak returns. The Chinese player kept control of the game. Although at the end of the second game, Prannoy took a video referral on one occasion but the result came against him after which the Chinese shuttler went ahead 17-9. After this, it did not take long for Prannoy's journey in the tournament to come to an end.