Johnny Depp was embroiled in a legal battle with his ex-wife Amber Heard some time ago. Amber Heard accused him of domestic violence, after which the actor had to lose many of his films. The actor filed a defamation suit against Amber Heard to get back his lost honor.
Johnny Depp won this case. After winning the case against Amber Heard, Johnny is again offered the film from which he was fired after Ander Heard's allegations. According to media reports, Disney wants to cast him again in its film 'Pirates of the Caribbean'.
Film makers gave big offer to Johnny Depp
They want to give a substantial amount to Johnny Depp as fees for the film. Johnny Depp has been playing the role of pirate Jacques Sparrow in the previous films of the franchise. The audience has liked him a lot in this role. The filmmaker has now given him a big offer of $ 301 million for this role, which is about Rs 2355 crore.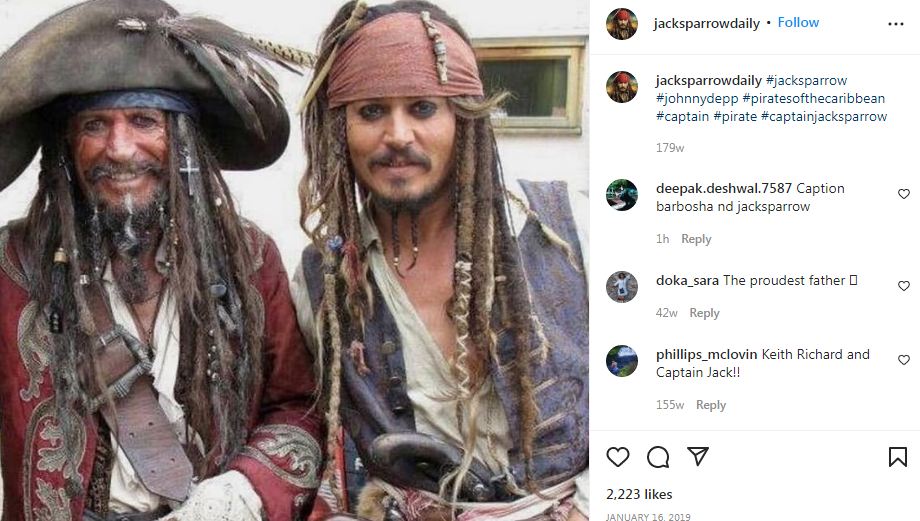 Johnny Depp was accused of domestic violence by his ex-wife Amber Heard. (Photo Credits: [email protected])
He was famous for his character of Jack Sparrow.
If Johnny accepts this offer, then his fans and close ones will be most happy with it. Johnny played the role of a pirate in the film 'Pirates of the Caribbean' who is famous for his cleverness and is drunk most of the time.
Makers apologize to Johnny Depp
Obviously, the audience is eager to see him once again in the role of Jack Sparrow. After Amber Heard's allegations, his image was badly damaged and he was fired from the next film of this franchise. However, the makers have now apologized to Johnny for his behaviour.