[ad_1]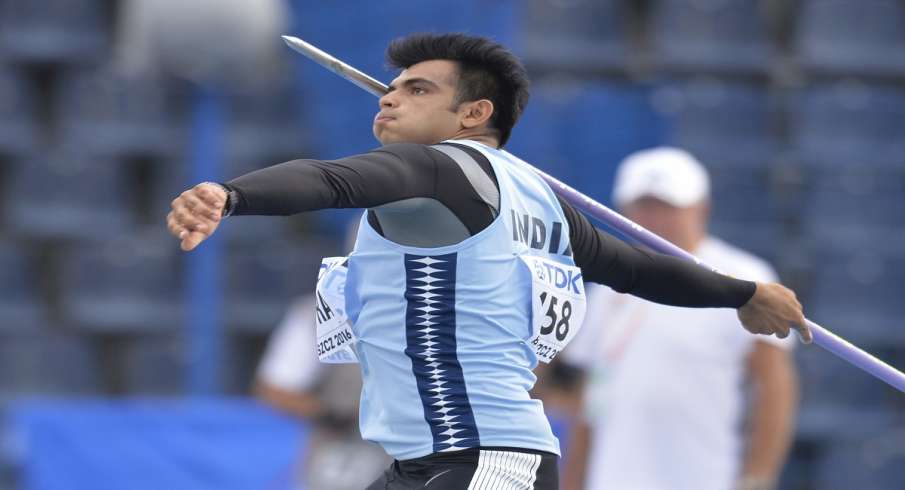 Live Update Tokyo Olympics 2020 4th August Day 12 Wednsday Live From Japan
Hi! Welcome to India TV's Live Tokyo Olympics 2020 blog. The 11th day of the Tokyo Olympics was disappointing for India. The men's hockey team suffered a defeat at the hands of Belgium. Today the women's hockey team will have a chance to create history. In athletics, javelin throwers Neeraj Chopra and Shivpal Singh will come to show their strength. At the same time, Lovlina, a medal-confirmed woman boxer in boxing, will face a Turkish boxer with the intention of reaching the final.
…………………………………………………………. …………………………………………………………. …………………………………………………………. …………………………………………………………. ………………………………….
Tokyo Olympics 2020 4th August
7:12 AM Shivpal's best effort in the first attempt, threw a throw of 76.40 meters. A throw of 83.50 meters is required to qualify directly in the final.
7:11 AM Shivpal Singh came for his first attempt.
7:06 AM In Pool B, Marcin Krukowski of Poland starts the javelin throw.
6:47 AM Javelin throw competition in Pool B to start shortly. Shivpal Singh is presenting the claim from India's side in this pool. Earlier in the pool, Neeraj Chopra of India has qualified for the final.
5:52 AM India's Neeraj Chopra qualified for the final with a long throw of 86.65 meters in his first attempt.
A great start for 🇮🇳's star athlete @Neeraj_chopra1 as he Qualifies for the Final of the Men's Javelin throw event with his 1st attempt of 8⃣6⃣.6⃣5⃣m

Catch him Live in action in the Final on 7 August at 4:30 PM (IST)#Athletics#Tokyo2020 #Olympics #Cheer4India pic.twitter.com/DeBhLy6cAw

— SAIMedia (@Media_SAI) August 4, 2021
5:50 AM Finland's Lassie qualified for the final with a throw of 84.50m in her first attempt.
5:38 AM Romania's Alexandru Mihaita opens the throw and crosses the 83.50m barrier in the first attempt to qualify.
5:35 AM A total of 32 athletes, including Pool A and B, are participating in the qualification round. Apart from Neeraj Chopra, Shivpal Singh will also try his luck from India.
5:30 AM Neeraj Chopra has started the warm-up before the throw. To qualify directly in this event of javelin throw, he will have to throw a throw of 83.50 meters.
5:28 am Neeraj Chopra will present his claim in Group A of the men's javelin throw qualification. Everyone has high hopes from this star javelin thrower of India.
India's schedule on Wednesday, the 12th day of the Tokyo Olympics, is as follows:-
Athletics
Men's Javelin Throw Qualification: Group A – Neeraj Chopra – 5:35 am
Men's Javelin Throw Qualification: Group B – Shivpal Singh – 7:05 am
Boxing
Women's Welterweight (69kg) Semi-Final: Lovlina Borgohain vs Busenaj Surmenelli – 11:00 AM
Golf
Women's Round 1: Aditi Ashok – 5:55 am
Women's Round 1: Diksha Dagar – 7:39 am
Wrestling
Ravi Kumar Dahiya – Men's 57 kg Freestyle, 8.21 AM
Anshu Malik – Women's 57 kg Freestyle, 8.28 AM
Deepak Punia – Men's 86 kg Freestyle, 8.49 AM
Hockey
Women's Semi-Final: Argentina vs India – 3:30 PM
[ad_2]

Source link