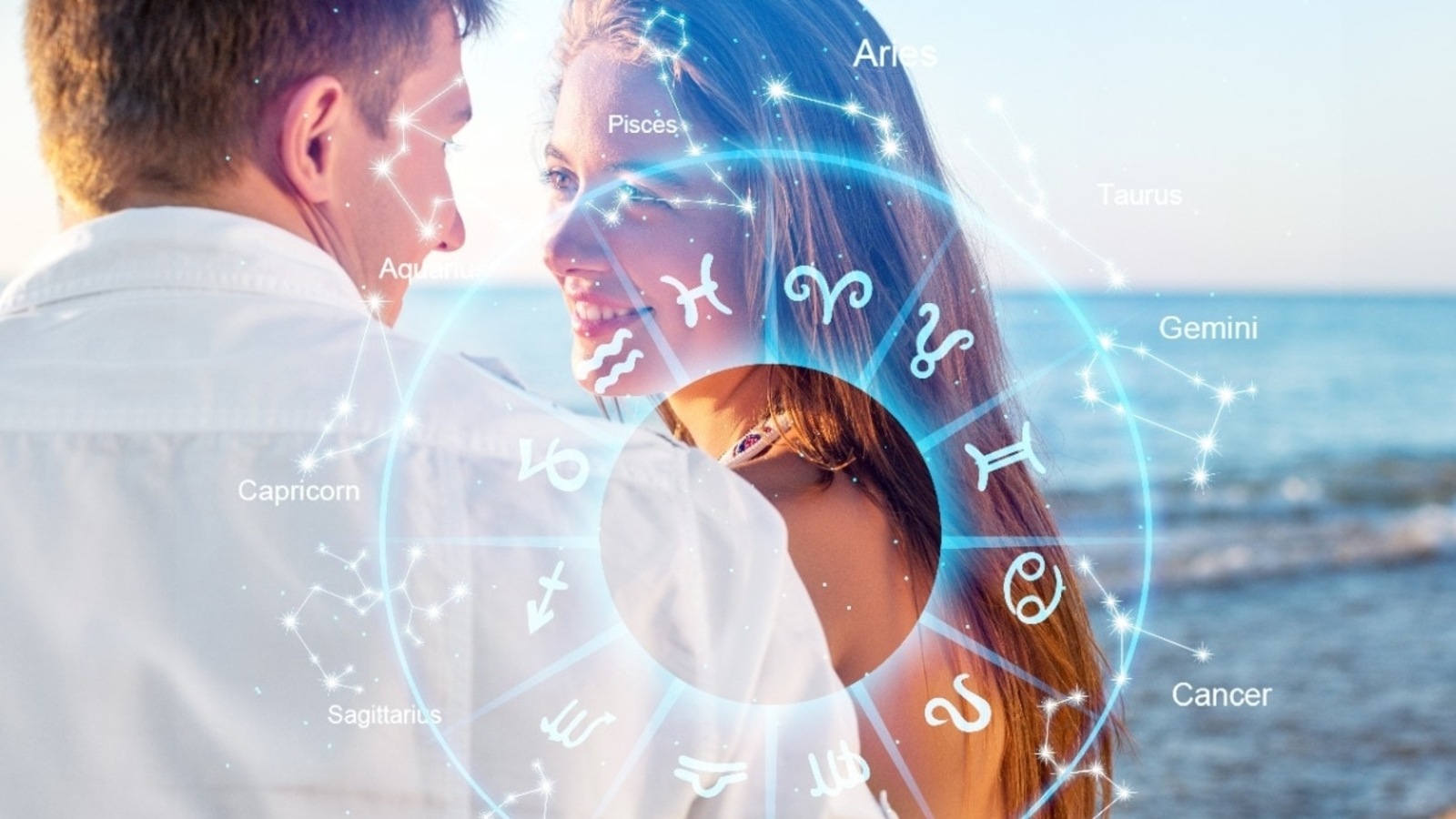 Aries : Don't let work stress interfere with your love life. Please don't treat your loved one unfairly. It is possible that even if they do they will brag on you for dealing with their problems. It is essential to maintain a sense of balance in yourself. Make your lover feel loved.
Taurus: Find out if the relationship works, whether you're single or in a relationship. Make the most of your time and energy by focusing on what you have. Focus on the importance of partnership, no matter what else is going on in your life. The atmosphere is calm and welcoming. Now talk about the issues that matter.
Gemini: Old wounds have made you more practical about relationships at this time. No doubt, you are concerned about your partner's well being, but don't be afraid of your own experience. Share feelings in front of them without thinking about the past. Live life to the fullest now.
Cancer: Your love life may get some solitude, but not today. Today it will be right to talk openly with your partner. Romantic interest about your feelings can be important right now. Be careful.
Leo: Negative thoughts should be discarded and new options should be explored. Destructive tendencies can arise when you are dealing with matters of love. Love and relationships are overly complicated. It is never too late to try again if you are in the right relationship.
Virgo: You are hopeful, but it will take time and effort to repair the damage done to your love life. When you want to forgive and forget, some difficulties may come your way. Even if you are open to everyone, others may not share your enthusiasm today.
Libra: Your relationship is going through a phase of positive change. This will create awe as well as bring a renewed belief in the power of love. If you live far away from your partner, you can surprise them by traveling. Take advantage of today's day.
Scorpio: Letting go of people can be difficult, but it can be vital to progress in your romantic relationship if you want to be seen. Earlier you used to not notice certain behaviors as a single but now that you are in a relationship, things have changed.
Sagittarius: Today you will feel the urge to make an important statement for your friends and family. However, you should think about the news you are hiding, lest your relationship take a solid shape. So give more time to your relationship.
Capricorn: You will be more likely to be open and share your thoughts in a loving environment. Now is the time to show your loved one how much you care for him or her. Your partner may be hesitant at first, but they will respond. This will make both of you happy and it will provide clarity about the future in the relationship.
Aquarius : Today is not the day to lose patience. Be careful not to get into fights with your loved ones. This is a warning sign that there may be tension in the relationship. Be careful not to risk the connection of the two of you.
Pisces: Without a clear mind, you can take risks in your love life. You are physically attracted to someone, yet you are not confident enough to respond appropriately to it. You might want to take a step back and think about what you want out of this new one.