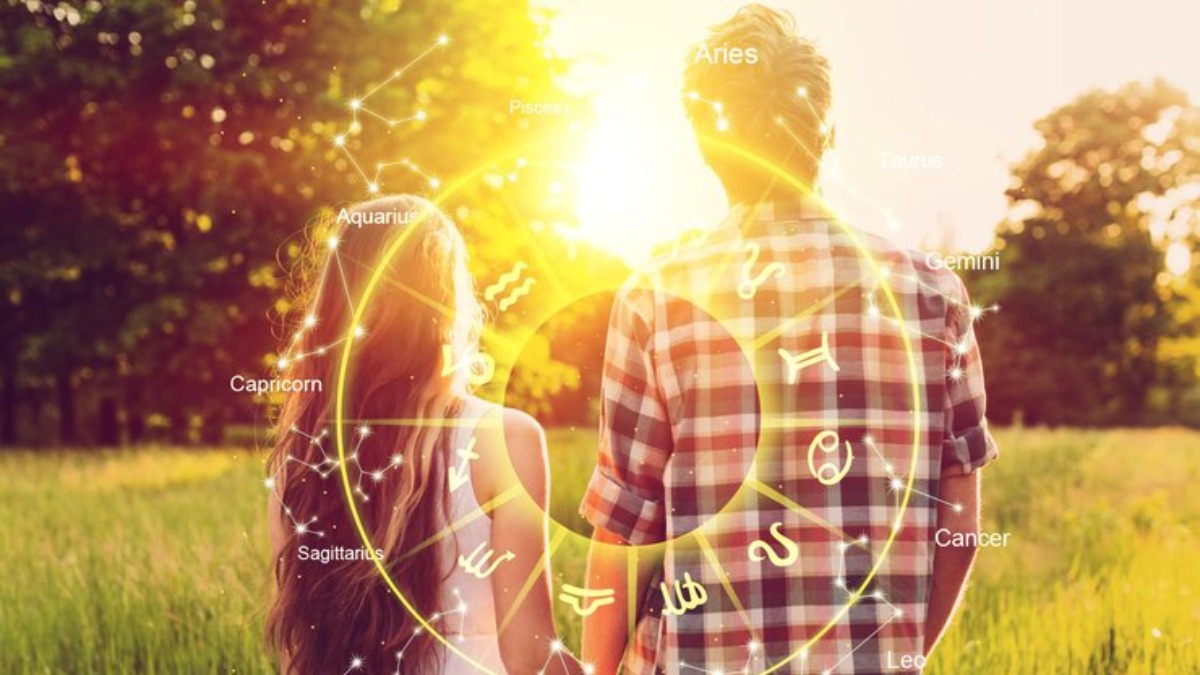 Love Horoscope Rashifal Today: There are 12 zodiac signs mentioned in Vedic astrology. Love life, career and nature of each zodiac sign is different. The love and relationships of a person are assessed only through the zodiac signs. Know from the astrologer, which zodiac signs will have ups and downs in their love life on June 4 and whose day will be wonderful.
Read the condition from Aries to Pisces…
Aries : Today you will feel a variety of emotions which is quite rare. This is a great opportunity to let go of whatever is going on in your mind. You give time to your partner.
Taurus: You need to be extra careful to control your anger. Avoid making any absurd remarks, otherwise you may become a victim of unnecessary controversy. It can damage your personal relationship. Calm yourself down. Singles should meet old friends to explore a possible relationship.
Gemini: You need to be more proactive and responsible when it comes to your current relationship. Maybe your partner wants to talk to you about it but you seem to be avoiding it. This is the time to take things into your own hands and steer this relationship in the right direction.
Cancer: Awaken your passion because the stars can bring you everything that you want. Singles should refrain from taking any step and instead focus on building a long term relationship with their love. People in a relationship should express their heart and share their wishes.
Leo: Your mood will be pleasant today. You are likely to spend a good time with your beloved and mutual bonding will increase. Help your partner make some decisions about their life. Those who are unmarried are likely to connect with someone living far away. It could be the start of something new and exciting.
Virgo : Today you will feel very happy in your love life. There will be stability in your personal life. You will feel good about the choice you are making.
Libra : Unmarried people should remain optimistic. Look your best and let the confidence flow out of you. Look for a new connection because you are planning to go out into something social. Committed people will hear some good news in their professional life. A celebration will make the moment sweeter with your partner.
Scorpio: Today you will experience moments of realization in your life. Some feelings of restlessness and confusion may prevail, but they will gradually disappear like you do.
Sagittarius: Be proactive in interacting with your loved ones today. Facing such an uncertain situation in your family life can make you feel stressed. But your romantic partner will prove to be a strong support for you at this time. Ask for help when needed.
CapricornIf you are facing slowdown in your love life then finally the wait is about to end. There will be a chance to increase the relationship with someone special, due to which your relationship will achieve new heights. That person will take interest in you and your family which will impress you greatly. Be a part of this new journey and experience the joy.
Aquarius: Look up and speak your mind whenever necessary. Have a constructive discussion with a partner. Single people should channelize their thoughts by writing down their feelings and in detail. The goal of their relationship is to attract the right partner.
Pisces: It is time for you to indulge in some self-love and heal yourself. Single people should take heart from how their life is progressing. They are definitely making progress on the love front even if it is going slowly.