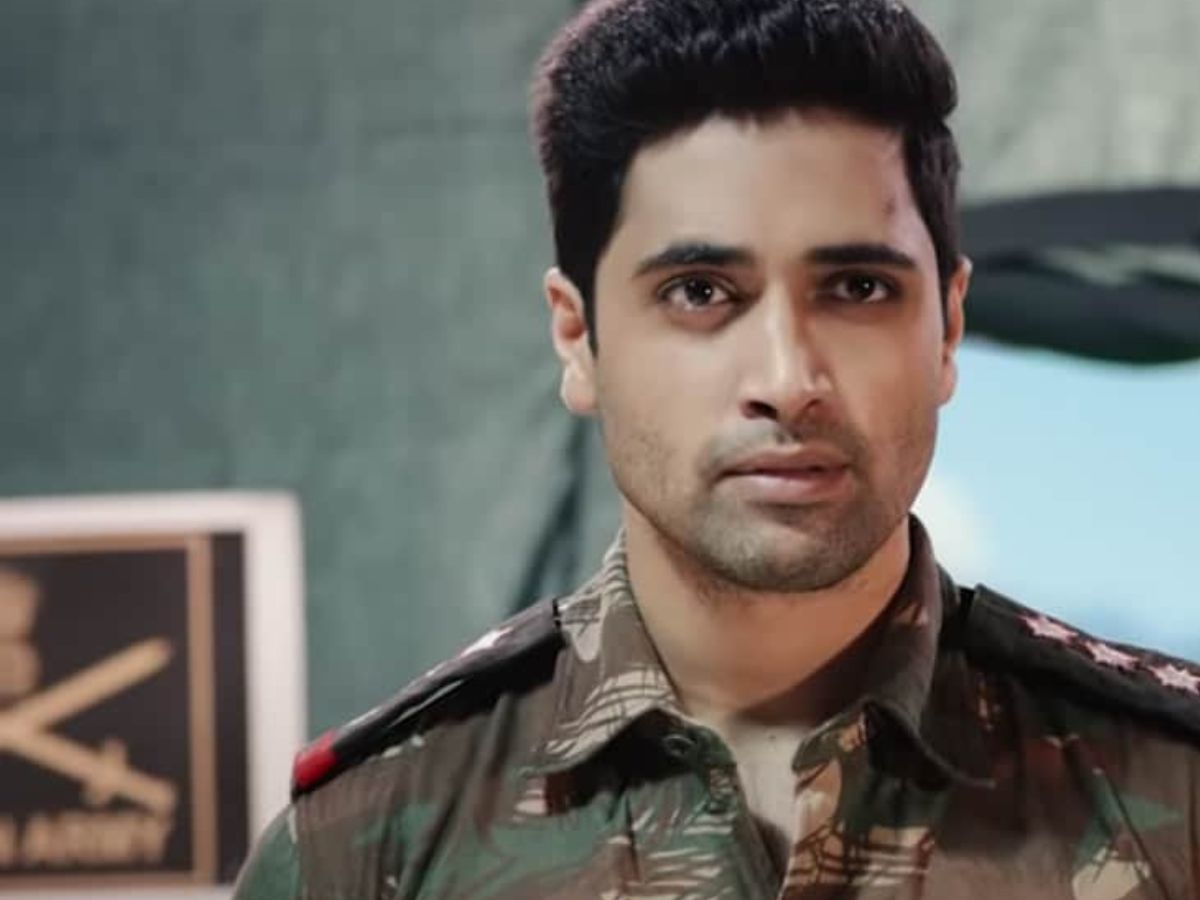 Adivi Sesh has been made a Pan India star by 'Major' and this film is being discussed in every corner of the country. The biopic made on Sandeep Unni Krishnan brought water in the eyes of the people and people are saluting his bravery and valor. The actor has also become respectable in the eyes of the people by playing the role of a martyr and recently he has been awarded a Black Cat Commando Medal from the NSG. He himself had mentioned about this on his social account and called it more valuable than the Oscars. The actor says 'Major' is an emotion, which is going to grow bigger now. He made this statement after the success of the film, because people have given this wonderful response.
Adivi will support the youth joining the army
Actor Adivi Sesh said, "I am told that 'Major' has got five times bigger opening than 'Ivaru'. Many youngsters are telling us that after watching 'Major' they are inspired to join the armed forces. I understand their feelings. We hold a promise here today. CDS, NDA and many other such candidates who aspire to join the army will be supported by our team without any resources. The exact specifications regarding this will be announced in the future. We're going to start with just 10 people. The initiative will be in the name of Major Sandeep Unnikrishnan and with time we will increase it.
Adivi's contribution to the scripting of Major
Major Star described writer Abburi Ravi as his 'guru'. The 'Kshanam' actor said, "We had a lot of ideas during the script-writing phase. He was the one who guided us about inclusion i.e. whom to include and exclusions. It is known that Adivi is not only the lead hero of Major but he has also written its script.
Major's box office hit
Viewers are saluting the sacrifice of Major Sandeep after watching Adivi's film and Major has made an extraordinary debut at the world level. The film earned Rs. 13.4 crores on the first day at the global box office. On the second day, the film has jumped 50 percent, leaving behind Akshay Kumar's emperor Prithviraj. The audience and critics unanimously praised the inspiring life of Major Sandeep Unnikrishnan and the heroic effort made by the Major team to showcase his supreme sacrifice in the 26/11 attacks in Mumbai.