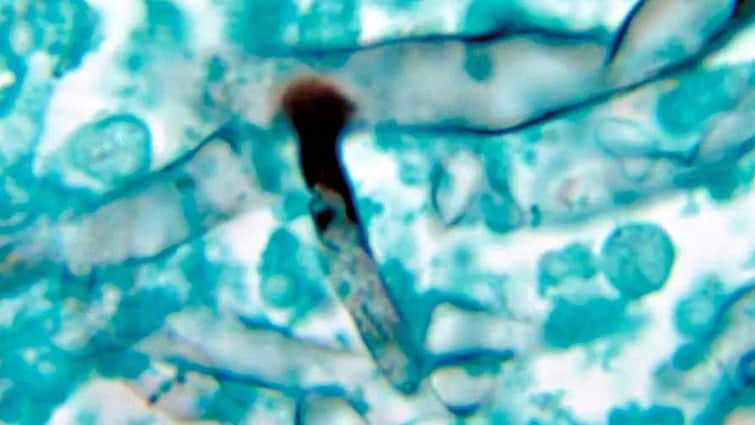 New Delhi: Cases of Mucormycosis i.e. Black Fungus are increasing rapidly in the country. The cases of black fungus are increasing after the second wave of corona virus. So far, about nine thousand cases of this serious disease have been registered in the country. Many states have also declared Black Fungus an epidemic. Know what is the latest update about black fungus in the country.
Which people have the fear of spreading black fungus 
Black fungus is also causing damage to the nose, eyes, sinuses and in some cases the brain of people suffering from or suffering from corona infection. Black fungus is spreading more in those people whose immunity is weak, sugar, kidney disease, heart disease and those who have age related problems or those who take medicines due to diseases like arthritis.
If such patients are given steroids, then their immunity will be reduced, which will give the fungus a chance to become effective. In such a situation steroid should be used in proper manner under proper supervision of doctors. Steroids are considered to be a life-saving treatment for critically ill Covid patients, although some misconceptions are also coming to light.
States received 23 680 vials of amphotericin-B
Union Minister Sadananda Gowda has told that in view of the increasing cases of black fungus, the government has distributed amphotericin-B and 23 680 vials to various states and union territories. 75% of medicines have been given to Andhra Pradesh, Gujarat, Haryana, Karnataka, Madhya Pradesh, Maharashtra, Rajasthan and Telangana. Cases of black fungus are increasing in these states.
21 cases of black fungus in LNJP Hospital
So far, more than 20 cases of black fungus have been reported in the Lok Nayak Jayaprakash Hospital operated by the Delhi government. Dr. Suresh Kumar, Medical Director of the hospital said that out of 21 cases, 13 patients are suffering from Corona virus. Delhi Health Minister Satyendra Jain requested people to be vigilant and not to take medicines, especially steroids, and said that 15 hospitals in the city are treating patients with Mucormycosis.
First death due to 'black fungus' in Bengal
The first case of death from 'black fungus' has been reported in West Bengal. A 32-year-old woman died of black fungus in a hospital in Kolkata. Shampa Chakraborty, hailing from Haridevpur, Kolkata, was admitted to Sambhunath Pandit Hospital after being found infected with the corona virus. The woman was suffering from diabetes and was taking insulin. Currently, five patients are undergoing treatment in the state.